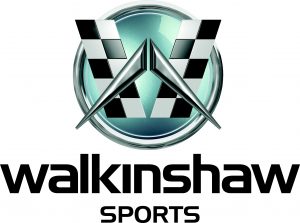 Walkinshaw Sports represent global brands in the golf/sports industries in Australia and New Zealand. With an extensive sales network and logistics centres we provide market leading support to our retail partners.
If you are looking for a great team environment, personal development and you have a love of golf then you should look no further.
As the Customer Service Coordinator (CSC) you will be a member of the Golf Sales Team based in Clayton, Victoria reporting to the Operations Manager. Your key responsibilities will include but not be limited to, being the first point of contact for our sales team and customers who request information about our products and orders. You will be responsible for responding to and managing internal and external customer related inquiries as well as ensuring best in class efficiencies in your area.
Your duties will include:
Ensure that the customer service department and all aspects of customer care are managed efficiently;
Work with existing customer service staff to problem solve, oversee and monitor response times and outcomes.
Manage all e-mail, phone calls and website enquiries daily and respond in a timely and professional manner;
Manage back order programs, shipment notifications and all product information for WS orders;
Oversee the warehouse to meet daily and weekly order targets and process orders accurately.
Attend to all sales representative enquiries and sales needs with urgency and efficiency.
Communicate and distribute product information to all sales representatives in conjunction with the sales coordinator and other customer service staff.
The CSC will also provide administration and project support to the overall team and business. You will add and increase value to the overall business by monitoring and improving customer satisfaction and retention by capturing the voice of the customer through feedback and ongoing customer research.
We aim to improve the customer experience effectively enhancing processes and communications, and implementing strategies for increasing retention and building customer loyalty.
To be successful you will require the following experience and skills:
Minimum 2- 3 years' previous experience in a customer care / service environment, preferably in the sporting / golf wholesale to retail industry;
Be proficient in Microsoft Office Suite;
Have outstanding communication and interpersonal skills;
Excellent planning, administrative abilities and have exceptional verbal and written communication skills;
Able to show initiative and good attention to detail

If you have the drive and ability to be an important member of our team, then please forward your application letter and resume to Dan.Harrap@wsports.com.au.
You must already have the right to work in Australia.