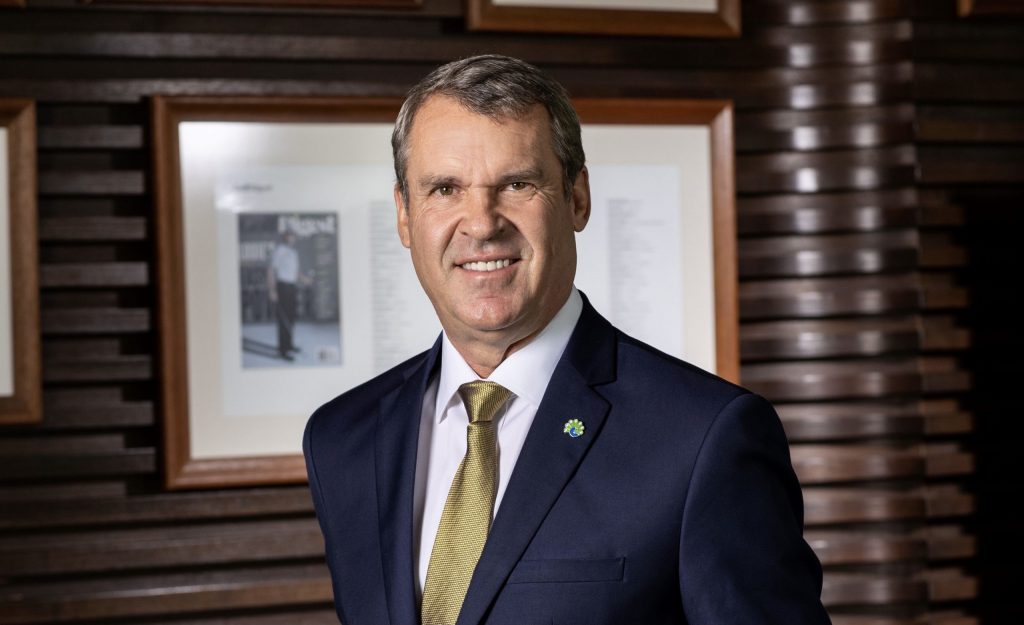 Andrew Johnston, the general manager and director of agronomy at Sentosa Golf Club in Singapore, has been named as one of the 'Most Innovative People in Golf' by Golf Inc magazine.
Featuring in an exclusive list containing just nine people, Johnston was credited for his culture-building leadership, pioneering methodologies in waste management and an agronomic best practices strategy, all of which have helped Sentosa Golf Club fast become recognised as one of the world's most sustainable golf clubs.
Background
Starting his career in golf over 35 years ago, Johnston has worked under the guidance of Arnold Palmer, Gene Bates and other industry leaders, and is revered for the work he has undertaken in inspiring the international golf community to act against climate change, with the likes of Portmarnock Golf Club, one of Ireland's most prestigious venues, and European Golf Design, following in Sentosa's footsteps with pledges to become carbon neutral.Johnston is about to start his second decade in Singapore, and it is during that time and under his guidance that Sentosa Golf Club has earned a reputation for the quality of its two championship courses, Serapong and Tanjong.
A key component of Johnston's strategy has been to create five-star conditioning with an environmentally sustainable platform, with a number of innovative initiatives implemented to help reduce the club's overall carbon footprint.
These include eight stingless bee colonies around the golf courses, created to address the awareness needed in the global decline of bee population. Whilst large reservoir lakes, installed as part of Tanjong's redevelopment in 2016, have allowed the club's two courses to become self-irrigating by recycling excess storm run-off water collected as irrigation. The club also grinds down its food waste to reuse it as fertiliser on the courses, and in 2020 became the first golf club in the world to sign the UN Sports for Climate Action Initiative.
Game on
Many of these initiatives and the model adopted at Sentosa, under its latest sustainability campaign called GAME ON, are now being mirrored by golf clubs around the world, as the industry looks to future proof the sport for generations to come.
Speaking about his achievement, Johnston was quick to credit his team at Sentosa Golf Club, saying: "I am extremely proud and honoured to have been selected by Golf Inc. magazine in their list of Most Innovative People in Golf, but the overall success showcased at Sentosa is down to the collective culture of the team, not individuals. It takes a great team to build the foundations for success and without their support and hard work we would not be in a position to make a difference through our ongoing environmental strategy."
He added: "We will continue to think outside the box as we look to unveil the next stages on our sustainability journey by working closely with our owners and partners to promote action against climate change, both in Singapore and the golf industry."
Having hosted the Asian Tour finale, the SMBC Singapore Open, in recent weeks, Sentosa will be staging the HSBC Women's World Championship on the Tanjong course next month (March 3-6).
Source: golf business news
Related Articles: