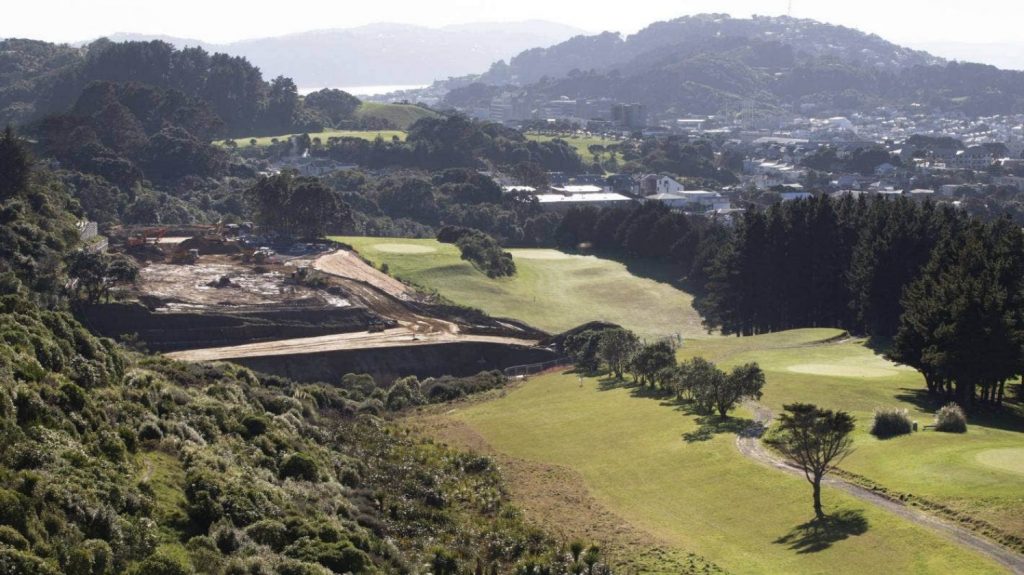 With just over 100 members and an average of seven players a day, the 37-hectare green space that is Berhampore Golf Course is not being used as well as it could be.
Now community leaders – including Wellington City Councillor Laurie Foon and Rongotai MP Paul Eagle – are calling for a debate about the future of this green space.
It's not the first time Wellingtonians have discussed the future of the golf course, which sits on the city's southern fringe. And Wellington isn't the only New Zealand city to have this conversation. Auckland too has traversed similarly controversial conversations on the future of its dozen golf courses, valued about $3 billion in 2018.
As the housing crisis worsens, the under-utilised area that is the Berhampore golf course naturally draws the eye of those desperate for affordable housing. Let's Get Wellington Moving proposals for mass rapid transit to the capital's south coast help make the golf course an ideal spot for residential development.
But the course is publicly owned and protected by law as part of the city's Town Belt, making the idea of development logistically complicated. Add in the politics of those aligned with the social and green aspects of the club, and it becomes an almost impossible task.
Eagle, who also happens to be the golf club's patron, said the course was a red herring. "The bigger picture here is if Wellingtonians want more homes, and they want it on that site, then they have to be prepared to give up green space," he said.
If there was appetite for doing away with some of the sacred town belt, Eagle said the city better prepare for a "battle royale".
Instead of building homes on the most precious of land, developers say thousands of homes could be added to the inner-city without much pain. The land is there, they say – if you know where to look.
It's not that the golf course wouldn't be a good spot for medium-density housing, but previous proposals have suggested downsizing the course to a nine-hole and using the other section for 500 homes.
Read full article here.
Related Articles: