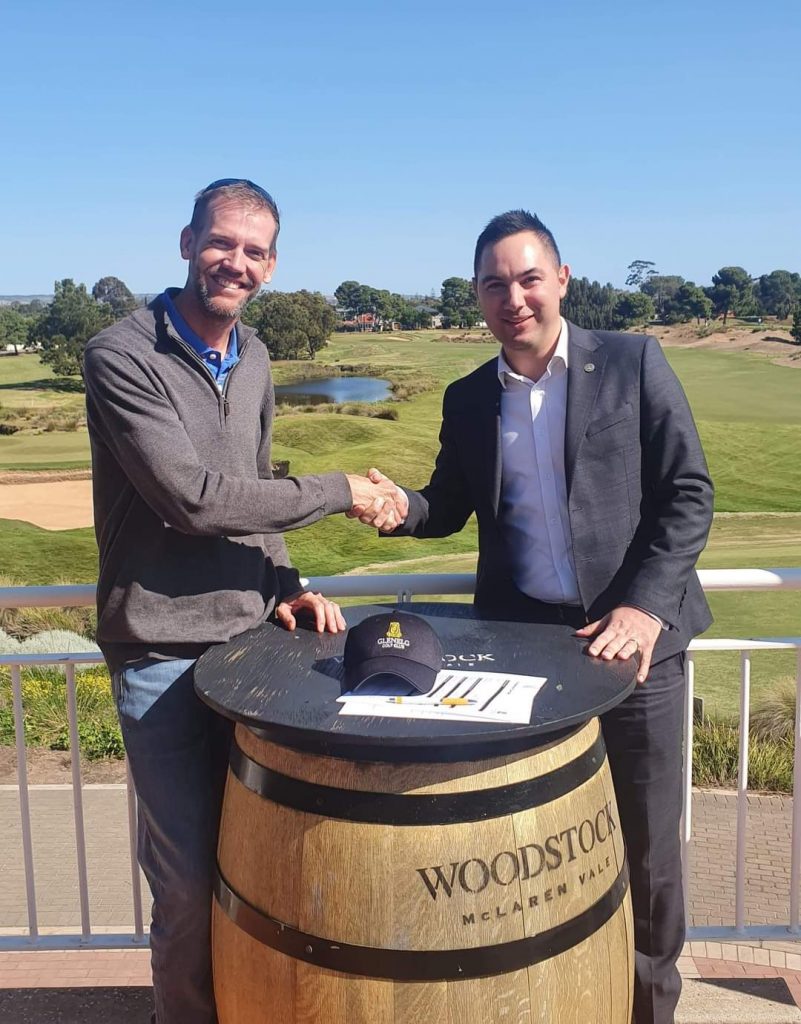 One of South Australia's leading golf clubs, Glenelg Golf Club, has recently appointed experienced Course Designer and Project Manager Ryan Van Der Veen.
With extensive experience working with Greg Norman Company in various locations around the world, Van Der Veen is excited to partner with the premium club to assist and execute the upcoming course enhancement plan with Neil Crafter.
Course enhancements
Van Der Veen was involved with the club earlier in the year, assisting in a renovation project of 20 bunkers and helped course staff in other planning and course enhancements.
"It's a good news story in the current golf world when a club makes the investment to put a full-time designer/shaper/project manager on staff. It just proves Glenelg GC's foresight and ingenuity to get the best out of their course," says Van Der Veen about his new role.
"For me, it's an honour to be part of such a great team and committee. I have the opportunity to learn from the maintenance team on the ground daily, which allows me to integrate better sustainable design and construction techniques."
In mid-2019 Van Der Veen decided to branch out on his own, offering a handcrafted design/construct product but is now ready to work full-time at Glenelg.
"By having a more intimate connection with the course there is greater value and mutual benefit, compared with some of my previous roles as a consultant or contractor."
Experience & background
Ryan originates from the USA and has lived in Australia for the past 10 years. His golf design and construction background started in the Chicagoland area where at an early age he was on heavy equipment shaping golf courses.
His strategic design and construction knowledge stems from his early career working with the late Pete Dye on several high-profile projects including Whistling Straits (three-time host of the PGA Championship and host of the 2021 Ryder Cup).
Working for Greg Norman Company, Ryan has assisted on courses around the world such as; the links land of Ireland, deserts of Dubai, sand dunes in Vietnam, islands in the Caribbean, and pine forests of Spain. He has led redesign projects in Australia and most recently was senior designer on notable projects like the exclusive Cathedral Golf Club in Victoria.
After touring Australia for over 15 months, Ryan and his family are making Adelaide their home.
"This a fantastic opportunity for the club and we are extremely excited of where Ryan's skill and knowledge can take our course into the near future," says Robert Vincekovic, General Manager at Glenelg Golf Club.
Ryan commenced in his role on November 2.
Related Articles: