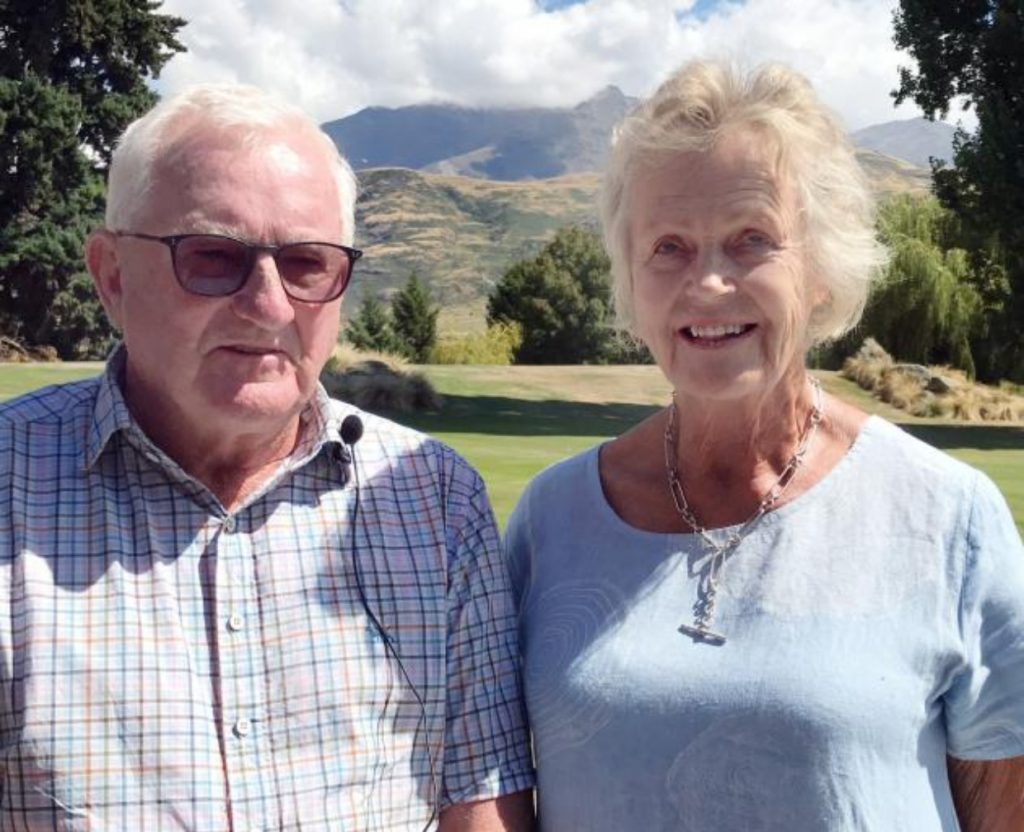 It is finally happening — construction has begun on Wānaka's championship golf course at Glendhu Bay.
Fifteen years after consent was first granted for the 18-hole championship golf course —previously known as Parkins Bay Golf Course but now known simply as Glendhu Golf Course — diggers have begun contouring the greens and tees.
The project is expected to put Wānaka on the golfing tourism map and set a new and higher standard for design in a sensitive environment.
Final consents were granted last year, and yesterday, Glendhu Station owners Bob and Pam McRae and developer John Darby revealed the size and shape of the development.
The lakeside golf course is at the heart of a bigger development project to integrate sustainable recreation with residential and visitor accommodation, conservation and farming.
The McRae family have been working on plans with Mr Darby, of Arrowtown, since 2002.
Darby Partners has been involved with golf course projects at Millbrook, Clearwater, The Hills, Jack's Point and the recently completed Te Arai three-course development at Mangawhai, Northland.Wanaka's second golf course will cover 100ha of the 2900ha Glendhu Station.
The farm was established in 1859 and the McRaes have owned it since the 1960s.
About 1900ha surrounding the golf course has been protected from further development by open-space covenants.
A network of 20km of public trails is being built and at least 150,000 native plants have been planted around the property.
Extensive areas of land have been retired from grazing to allow for regeneration.
Mr McRae said many years of dedication and hard work had gone in to delivering the shared vision of sustainability, protection and regeneration.
"I am happy to see this exciting project finally eventuate," he said.
"It allows us to share our beautiful family property with golfers and the lakeside facilities will be available to all. We are sure it will be a memorable experience for everyone that visits," Mrs McRae said.
The 18-hole championship golf course would be open to the public and playable in 2025.
Wanaka Golf Club chairman David Smallbone was enthusiastic about the synergy between the new golf course and the existing 18-hole Wanaka Golf Course in Ballantyne Rd.Population growth in the last 15 years had contributed to the club's 1300 membership so another quality course in Wānaka was "well and truly" needed and the variety of courses would ensure Wānaka was on the map for international golf tours, Mr Smallbone said.
"We see the opportunity of working with Glendhu on this new sector opportunity for Wānaka — and the exciting prospect of a membership arrangement which will benefit both clubs," Mr Smallbone said.
Mr and Mrs McRae are also Wanaka Golf Club members.
The development is being undertaken by a company directed by Mr Darby.
The consenting process has included appeals to the Environment Court.
Consent variations have also been approved.
There's been just one major planning change — the purchase of additional land to improve the golf course routing.
Removal of exotic wilding tree species and pest and weed control has started.
Native revegetation is planned.
Mr Darby said existing terrain would be left as "untouched" as possible.