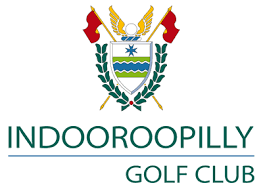 Indooroopilly Golf Club (IGC) is now accepting applications for full-time and permanent part time positions in our expanding Golf Operations team.
The successful applicants will be joining a dedicated team focused on providing exceptional levels of service to further enhance the golf experience.
The Club is looking for highly motivated people with a passion for providing service, an understanding of golf operations and demonstrable experience in a service orientated environment.
Key Responsibilities:
You will be involved in all activities of the busy Golf Operations department.
The operation functions 7 days a week and team members are actively involved in managing competition and social golf fixtures, driving range and cart fleet operations, member club and cart storage, retail operations and customer enquiries.
You will be empowered to make decisions, provide exceptional service and enforce all rules and regulations governing golf course usage.
Qualifications:
Prior members golf club and/or high end resort experience is advantageous.
You will be a "people person" with a passion for providing exceptional levels of service.
Effective listening, verbal and written communication skills and the ability to work with people in a variety of circumstance and from varied backgrounds.
Possess a thorough, organized and detail-oriented approach to work with strong interpersonal skills.
A working knowledge of golf booking systems and POS.
Valid driver's license and qualified to work within Australia.
How to apply:
Applications are to include a Cover Letter addressing how you meet the criteria of the position and a resume (with current referees) submitted by email to the attention of:
Stuart Bouvier, Golf Operations Manager via the link below:
Applications close at 5:00pm on 13th November 2020.
*Phone calls will not be accepted at this time.