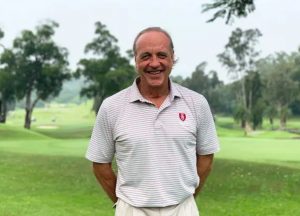 Darry Koster has been appointed to the role of Courses Manager at the Hong Kong Golf Club (HKGC).
A graduate of Kansas State University, Koster succeeds Randy Witt, who has retired after 14 years at the historic club.
A prominent and vastly experienced figure in the turfgrass industry over the course of four decades, Koster's career has seen him excel at golf clubs in Indonesia, Japan, Mexico, Singapore, Thailand, the United States and Hong Kong, where he acted as Golf Course Superintendent at Clearwater Bay Golf and Country Club from 2004 to 2018.
Rich Heritage
The outstanding candidate from a strong field of applicants for the HKGC job, Koster assumed his new position at the venerable Hong Kong club at the start of this month.
He said: "It's a thrill to join one of Asia's foremost golf clubs. As host of the Hong Kong Open for over six decades, there are very few places in the world that can compare with Hong Kong Golf Club's rich heritage.
"I'm really looking forward to working with the team and getting started on the three magnificent courses at Fanling."
Immediately prior to joining the HKGC, Koster was Project Manager for Linksshape Ltd, a Hong Kong-based golf course construction company which has been involved in building some of Southeast Asia's best-known courses.
Source: AGIF
Related Articles: