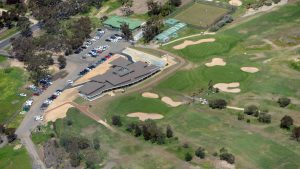 Horsham Golf Club will use a $300,000 loan from Horsham Rural City Council (HRCC) to restructure its borrowings and strengthen its financial position across the next decade.
Councillors at the June Ordinary Meeting adopted a recommendation to provide the loan for a term of 10 years.
The Club has experienced financial difficulties since bushfires devastated its clubhouse in 2009.
President Leo Delahunty said the loan would provide a much-needed financial injection.
Under the formal loan agreement, no repayments will be made in the first five years and no interest will be charged until year six when a two per cent annual interest rate will be applied.
HRCC Chief Executive Officer Sunil Bhalla said the gesture of financial support aligned with the Council Plan 2019-23, specifically the section referring to community and cultural development.
Click here for full story