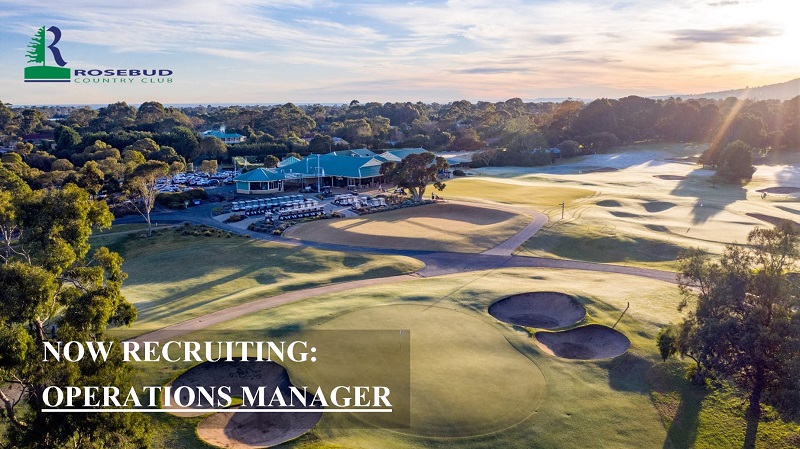 An exciting opportunity for a suitably experienced golf business professional to lead the operations at this unique club.
ABOUT THE ROLE
Located in the heart of the Mornington Peninsula and within easy driving distance from Melbourne, Rosebud Country Club offers a slice of golfing paradise.  Since 1962 the club has provided members, guests and the local community with a diverse range of experiences – including 36-holes of championship golf (ranked in Golf Australia magazine's Top 100 Public Access courses), lawn bowls, and a clubhouse providing hospitality, gaming and function services.
You will be responsible for delivering golf, hospitality, and event activities that meet the needs of the club's members, and guests.  With an emphasis on improving performance, and together with its diverse offering, the club is ideally placed for you to influence its continued growth, in a competitive local market.
To be successful with this appointment you will possess the following key performance attributes:
Demonstrated leadership with a focus on delivering high-quality member and guest experiences by a high-performing service team
An innovative and commercial approach, with a background in achieving revenue growth and profit – including effective marketing initiatives
Financial acumen which ensures the efficient and effective operation of the club – with an emphasis on continuous improvement
ABOUT YOU
You will possess excellent management and organisational skills with a willingness and versatility to work collaboratively with the general manager, senior management team, board, committees, and contractors.  Also, you will be a friendly, independent, and motivated person with strong communication and personal skills that match the club's culture.  Golf club or golf facility operational experience is essential.
An appropriate remuneration package will be offered commensurate with the role.
HOW TO APPLY
Applications are being managed by WellPlayed Golf Business Consultancy and close Thursday 10 December.
Please e-mail your application, including an explanation of how your skills and experience satisfy the key performance attributes, via the tab below.