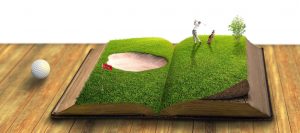 RELIEF from WHAT? – What about relief from selling discounted $35 green fees at $15 every Tuesday and having no one else turn up to pay full price the other days of the week?
What about relief from also paying a $3 commission to the discount seller for selling the $15 green fee?
Wouldn't you at least like a compelling reason to sell the green fee at $18 and get the $3 back? What about taking it one step further and selling the green fee at $21 and having an extra $3 spent in the club by the customers guaranteed? Small changes make a big difference.
WHY should you be CURIOUS about us? – What sounds better as a customer? A green fee is $15? Or a green fee is $18 and includes rewards of up to $500 credit to spend in the club, for scores and experiences had out on course + a holiday to Asia worth $5k and other experiences worth $10k?
At least you have a choice now to offer value in this new way, like having the choice to tie a shoelace another way. Are you aware there are actually two ways to tie a shoelace? One method is weak the other is strong and both work of course, just one works better than the other one all the time.
Discounting has its time and place, but we want to show you how to use the strong method to sell green fees, so your revenue never comes undone!  Think of our strong method as a "screen saver" for your green fees.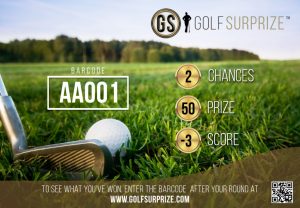 Discounting doesn't only affect clubs that discount, it affects all clubs. If your tee sheet is full and you're getting full prices for every green fee sold, then we can't help you. But if you're not, then perhaps it's time to get curious?
BENEFIT of being CURIOUS today? – First in best dressed. We want to help clubs who put their hand up first, in their area. If your club needs relief from discounting and connects first, then you can exclude a number of surrounding clubs from offering the value we add to your green fees for up to 3 months.
Conditions do apply and some areas are already taken by clubs, so don't delay if you really want relief from discounting, we are the best solution tried and tested.
EMAIL ME TODAY – Anthony@golfsurprize.com or visit www.surprize.golf