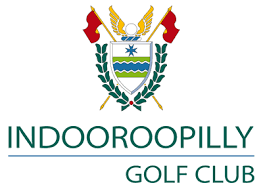 Indooroopilly Golf Club (IGC) is one of Australia's most highly respected private golf clubs, situated on a 131 hectare site 10 kilometres from the Brisbane CBD. The 36-hole complex features four nines of different character together with extensive training and practice facilities. The course is on a peninsula surrounded by the Brisbane River.
The Club was founded in 1926 and today has around 2,000 members. A step change opportunity is presenting that enables the Club to enter a significant development growth phase and position IGC as an industry leading facility.
IGC is now accepting applications from dynamic and innovative industry professionals for the position of Course Manager.  The successful applicant will actively guide the course maintenance team in fulfilling the potential of the site and that of the team whilst providing exceptional playing facilities.
Key Responsibilities:
Ensure the highest standard of course presentation and playing conditions consistent with IGC long term objectives.
Regularly review, research and recommend alternative equipment options, innovations and technologies to the CEO to enhance productivity and efficiency.
Responsible for all phases of agronomic operations, legislative compliance and management of department personnel.
Undertake response planning for major weather events and coordinate rapid response to repair any resultant damages.
Develop plans and strategies with CEO for continual improvement of the course operations, resource allocations and personnel both short and long term.
Responsible for a workplace culture that fosters both team and individual achievement.
Manage the department resources in a fiscally responsible and professional manner.

Qualifications:
Proven management record within the Golf industry of exceptional agronomic and personnel management practices;
Demonstrated ability to plan, budget and manage an expanding high end operation;
Strong interpersonal skills, employee engagement and team leading focus.
5 years' experience as a Course Superintendent/Manager or Director of Agronomy;
Minimally hold a Certificate III in Horticulture (Turf);
Valid driver's license and qualified to work full time within Australia;
Effective listening, verbal and written communication skills and ability to work with people in a variety of circumstance from various backgrounds;
Possess a thorough, organized and detail-oriented approach to work;
Able to plan, prioritize and co-ordinate, multi-task and complete work assignments within deadlines;
Proven experience in managing staff and budgets and providing inspirational leadership;
Prior course construction experience is advantageous.

The successful applicant will enjoy a vibrant club atmosphere and an appropriate remuneration package.
Applications are to include a Cover Letter addressing all criteria and resume (with current referees) submitted by email Attention: Steve Lamerton, Chief Executive Officer.
*Phone calls will not be accepted at this time.