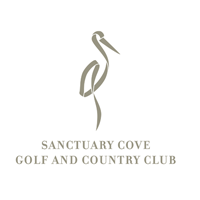 Property Overview
Sanctuary Cove is acclaimed worldwide as an international resort of excellence. Since opening in 1987, Australia's first fully integrated resort has offered magnificent community facilities and a superb lifestyle conveniently located for travel from Surfers Paradise and Brisbane.
Position Overview:
Sanctuary Cove Golf and Country Club is seeking a Finance and Commercial Manager.
The Finance and Commercial Manager is responsible for the financial planning and management of the Club's finances. He/she will produce and update financial reports related to budgets, account payables, account receivables, expenses and all other finance-related function as required by the business.
The Finance and Commercial Manager will collaborate with the Executive Management team to analyse department finances and develop forecasts/budgets. The Finance and Commercial Manager will continuously review, monitor and manage budgets, developing strategies to minimise financial risk.
Required Qualifications and Experience:
Key qualities of a successful Finance and Commercial Manager include:
Essential
•Degree qualification(s)
•CPA qualification
Experience
•Minimum 5 years' professional accountancy experience
•Ability to clearly deliver and articulate financial issues with both financial and non-financial operators
•Excellent verbal and written communication skills
•Advanced knowledge and experience in general ledger, Excel and Word applications; strong IT systems skills and the ability to partner with IT to expedite solutions
•Advanced stakeholder management and business partnering skills to build trust and confidence at Board, executive and senior management levels
•Demonstrated management and leadership capability; the ability to manage, lead, inspire and empower staff/others
•Demonstrated business planning and forecasting ability; aligning activity to key strategic and operational priorities
•Demonstrated learning agility; the ability to continuously learn, adapt and think laterally, manage complexity and ambiguity, be resilient (correlated to promotion potential)
Desirable
Education
•Higher level qualifications
Experience
•Accountant experience in a sporting organisation
•Ability to deal with sales and point of sale systems
•General understanding of golf
Key Responsibilities and Accountabilities:
•Financial management
•Financial reporting
•Budgeting and forecasting
•Management accounting
•Management of the finance team
If you are interested in this position and you would like a detailed job description, please submit via this link.
*Please note only shortlisted candidates will be contacted.