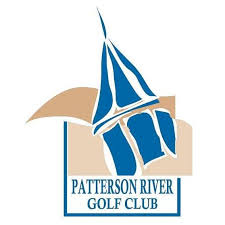 Our Club is looking for a talented, hands-on, hard-working and enthusiastic Financial Controller to join our small but friendly and dedicated Club Administration Team in a permanent full-time salaried role.
This role would suit a recent graduate (2-5 years), who is an educated professional looking to take on the challenges of improving and modernizing the Club's financial operations and working closely with the General Manager and Club Treasurer to ensure that the financial aspects of the Club are efficient and well run.
If you are a well-educated finance professional with experience in an Accounting practice or Corporate environment but are looking to take a step up into a role with more responsibility and more of a focus on helping to run and improve a business, this could be the job for you. Also, if you have a passion for golf and would value being able to work in the industry with perhaps the ambition to follow a future career path up to a Golf Club General Manager at some point in the future, this role would be an ideal starting point.
Our Club also offers stable, attractive hours with limited overtime. Club experience would be preferred but is not essential.
Reporting directly to the General Manager, the Financial Controller is responsible for the management and efficient running of the financial operations of the Club.
What We Offer:
Great Location of Bayside Bonbeach (Melbourne SE)
Friendly & Welcoming "Club" Member Atmosphere
Attractive lifestyle – limited overtime, normal weekly hours. (~40-45)
The platform & environment to showcase your passion, skills and desire to improve current systems, processes and procedures.
What you would be doing
You will work in a small administration team and be specifically responsible for financial record keeping, reporting and accountability, cash flow management and investment, cost control and budgeting, office and financial administration with a focus on improving and maintaining policies & procedures, supporting the provision of a safe and secure working environment, and computer and information technology.
You will be tertiary qualified with a CA/CPA status being highly desirable. You will have proven accounting experience and possess:
Outstanding financial record keeping and financial management skills
Computer literacy including accounting and electronic POS systems
Advanced MS Excel skills
The ability to work both independently and with a Club "team environment
This is an exciting opportunity for a highly motivated, well presented and team orientated person who is willing to demonstrate commitment in the pursuit of financial management and member service excellence.
A competitive remuneration package commensurate with qualifications and experience will be offered. Our Club offers staff salaries commensurate with the Club's size and financial resources. Whilst higher remuneration packages may be available elsewhere, we are looking for a Financial Controller who values a small but passionate team environment as well as the lifestyle and learning opportunity advantages that our Club offers.
Who we're looking for
We're looking for candidates with the following attributes:
Passion for improving financial processes, procedures and efficiencies
Relevant qualifications. You must be tertiary qualified in an Accounting or Finance related area. A CA/CPA status would be highly desirable.
Great communication skills and ability to deliver key tasks accurately and on time
Attention to detail
Respectful and polite manner in all dealings with members, guests and other staff
Understanding of Club environment useful but not essential
Positive attitude and willingness to learn and try new things
If you love Golf – even better!!!
About the company
We are a Semi-Private Golf Club in Melbourne's South East with a friendly and passionate Membership. Our Club facilities also cater for non-member guests and local residents via our Bar and Bistro/Cafe as well as our generous Function room which can hold up to 300 seated. We are currently looking to improve, grow and modernize our Club and are looking for a committed, professional and passionate Financial Controller to join our small team.
To Apply
To apply, please forward through a covering letter and resume via email.
Your cover letter must explain why you believe you would be suitable for this role, what attracts you to the opportunity to work at Patterson River Golf Club and what personal attributes make you an outstanding and committed applicant.
Only short-listed applicants will be contacted.