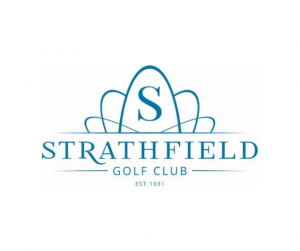 An exciting opportunity exists for a suitably qualified professional to lead the team at the Strathfield Golf Club in Sydney's Inner West. Due to the pending retirement of our General Manager we are seeking a highly energetic and experienced General Manager fill the position and ensure we drive the business forward into an exciting new era.
Strathfield Golf Club has undergone a significant change after re-zoning and selling a small portion of land for $52 million dollars. The Club now enjoys a stunning brand new $25 million dollar Club House with a significant focus on the ongoing improvement of food and beverage plus gaming net profits. With the golf course also benefiting from a $6 million dollar upgrade designed by renowned course architect James Wilcher, increasing golfing membership is also a key focus.
Strathfield Golf club was originally formed in 1898 and our new clubhouse recently won an award as one of the top 3 new clubhouses in the world for 2019.  We are financially sound following the sale of land and we have contracted top class award winning caterers.
As the General Manager, you'll be responsible for a strategic shift of the club operations from a golf club to a broader focused business, including Event Centre, function rooms, food and beverage and gaming machines.
The successful candidate must strike a balance between being a skilled and experienced professional practitioner and a corporate leader, capable of developing and driving a positive organisational culture in a friendly, relaxed environment.
A highly energetic and outgoing personality with a strong background in clubs/hotels or significant high-volume hospitality operations, whilst demonstrating an ability to deliver above-benchmark earnings results and operational standards over a sustained period is imperative. Your leadership, organisational capacity and inherent drive will naturally enable you to develop and drive a busy strategic agenda, whilst overseeing and delivering quality operational standards and performances.  You will be a leader who has a passion for engaging and connecting with staff and members.
The role requires a level of understanding to liaise, report and work closely with the club's Board and a capacity to implement their vision and follow their direction.  Working with the Board to set a strategy, you will subsequently be afforded the resources and the latitude to implement strategies through a range of operational plans.  You'll be progressive in your thinking and pursue new technologies and innovations, so that the operations remain highly relevant to the changing demands of the business and members.
The successful candidate will have a demonstrated track record in successfully managing a registered club, golf club or similar business, including the following skills and experience:
Strong strategic planning, marketing and implementation skills and experience
Strong financial management, reporting and budgeting skills and experience
A strong focus on providing high quality 5 star services to members and visitors
An ability to manage and lead staff to deliver a club environment that is responsive to the needs of members and visitors
Excellent gaming, food, beverage and functions/event management experience
IT systems experience
Understanding of relevant legislative and compliance requirements
Course and facilities management
Maintaining relationships with the local community and businesses.
High levels of commercial acumen
Suitable professional qualifications will be viewed favourably. Experience in the golf club industry is not essential, although a sound knowledge and understanding of the game of golf is preferable.
An appropriate remuneration package will be offered commensurate with the role and the successful applicant's skills and experience.
Applications setting out personal details, industry experience and professional qualifications should be submitted by Thursday October 31 via:
Mail: The General Manager, Strathfield Golf Club P.O.Box 586
Flemington Markets NSW 2129
Telephone enquiries are welcome on (02) 96420326
Or APPLY HERE
A select list of applicants will be chosen from the Applications for the formal interview process