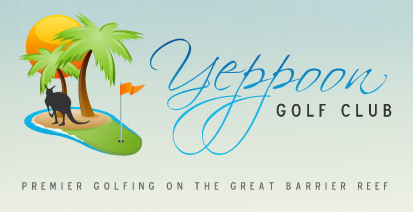 An amazing opportunity to be part of a new role and new future at the Yeppoon Golf Club.

Continue to build a strong regional golfing culture.

Leadership Position
Founded in 1969, the Yeppoon Golf Club is located on the magnificent Capricorn Coast, at the southern end of the Great Barrier Reef. With its' close-proximity to Great Keppel Island and Rockhampton (30-minutes-drive) the Yeppoon Golf Club has become the No.1 Golfing Destination for Social Golfers and new Golfing Members. The Yeppoon Community has a large school population which provides an outstanding opportunity to build a golf coaching business and improve the member and social golf experiences. This unique and exciting hands-on leadership role ideally suited for a business-focused professional who is keen to work with the club committee to design and execute a successful future for the Yeppoon Golf Club.
Selection Criteria
A commitment to relocate, reside and integrate within the Yeppoon Community for at least 3 years.

Demonstrated ability to work with integrity, mutual respect, accountability, energy, passion and purpose and provide an innovative approach to the workplace.

Demonstrate a strong understanding of the hospitality and golf industry and preferably be a member of the PGA of Australia.

Demonstrate a passion for leading management committees and staff.

Demonstrate the ability to develop a successful member and social golf business.

Hold a current Qld RSA, Drivers Licence and Blue Card.

Demonstrate excellent written, interpersonal communication and presentation skills.

Demonstrated hands-on experience with of Digital Communication Mediums.

The ability to work with budget targets and report on a monthly basis.

Demonstrate a working knowledge of Golf POS Systems and Microsoft Programs (Excel/Word/Publisher/Outlook)

Demonstrate a sound understanding of Work Place Health and Safety requirements.
An attractive remuneration package will be negotiated based on your professional goals, qualifications and experience. The successful candidate will have the opportunity to conduct golf coaching both inside and outside of the rostered hours which will primarily focus on – Member Service and Culture; Junior Participation and Development; Female Participation and Development; Inclusive Golf Participation; Group Clinics and Individual Lessons. The structure of the coaching activity will be negotiated with the successful applicant and include a separate engagement contract.
DO NOT HESITATE TO APPLY – IF YOU FIT THE CRITERIA – SEND YOUR APPLICATION TODAY.
Send your Resume and Cover Letter addressing the position criteria to The President, Yeppoon Golf Club.  Send applications via APPLY LINK below.
Applications close on Monday 25th February 2019.
*Inquiries may be directed to the Yeppoon Golf Club Consultant, Damian Brown on 0497424193 by sending a text message in the first instance.
*Selection Criteria and PD available upon request.
*No third party recruitment entities to contact the consultant or club.
*Applications are managed with discretion and consideration.
*Please note only Short-listed Candidates will be contacted.