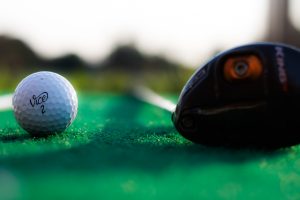 Are you're a board member of an Aussie golf club? Congratulations on the appointment and excuse me for asking but why did you agree to be on the board?
We both know you're charged with the responsibility to act in the best interests of the members and the club as a whole and by nominating for the position there's an implied premise that you're genuinely interested in committing to leave the club in better shape than when you joined. So why when I inquire of board members what their legacy is going to be, is there a deaf silence in the room?
In the current climate what legacy you want to leave is not an easy question to answer.  Memberships, profitability and patronage are increasingly hard to come by and the ever-present discounting of green fees, which is a flight from quality, is a further negative that has infiltrated the market. Should your club operate on price or proposition, they are mutually exclusive so which is it? Are you going to let negatives managers or other board members embrace be your legacy to the club?
In dialogue with some directors and managers it has become apparent that you should want to examine all submissions and strategic mapping plans that champion sustainable future growth and profitability for your club. This is a solid legacy to leave for any Director or club manager, the fact that, you were keen to explore all potential avenues for positive change and ideally adopted change for the betterment of the club.
GREAT LEGACIES
John Howard – Gun Control
Bob Hawke- Floated the Aussie Dollar
At Golf Surprize we have partnered with the HBB Group and have developed a One Day Strategy Session valued at over $12,000 addressing your legacy and we would be happy to chat with you to discuss further. We believe that you interests and your club's interests will greatly benefit from what's on offer and as such the Strategy Session, should your club qualify, will be funded by Golf Surprize.
Will it be you or other key decision makers at the club who pick up the phone and contact me first to start a legacy worth leaving? Who gets credit for that bold move?
The alternative is that you ignore this opportunity and will be no further advanced over your elected term and in a worst case the club will have gone backwards.
We know why people play, and it's not price. Golf at your club should be reassuringly expensive because it holds value! Perhaps you're on the board of the club next door to a club that competes on price, and you think it doesn't affect you? You might want to rethink that view after being presented with the data and logic we possess.
We're prepared to invest in you and your club and we know what we're doing, that's why we teamed up with HBB Group who advise some of the giants like Bosh, NRMA, Groupon, ANZ Bank and many more.
Once again I would ask what is your legacy going to be at the club? Are you one of the key decision makers who saved the club from a slow motion car crash by simply connecting today to discover if your club qualifies for the Strategy Day? Now that's a legacy worth etching on a wall.
To find out more, contact anthony@golfsurprize.com OR visit  www.golfsurprize.golf