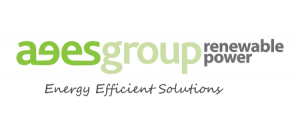 GMA is proud to announce a new national partnership with the AEES Group.  The AEES Group is recognised as one of Australia's leading end-to-end energy management companies, providing customised solutions that help businesses and golf clubs manage the complexities of the evolving energy market. 
The AEES Group are a national organisation whose energy cost reduction approach has proved very successful. Using highly accurate cost benefit analysis, the company's solutions include Performance Guarantees for Grid derived energy cost reduction. Services include design and installation, finance, monitoring and maintenance.
One of the key areas of their energy management solutions is the use of Solar power, Battery Storage and related Energy Efficiency initiatives to support the ongoing sustainability of golf clubs. In doing so, this opens up new decision-making for the club in how they procure and manage their energy cost with low paybacks. Their most recent project in the golf industry was the installation of 160kWs of Solar PV for the Ballarat Golf Club in Victoria.
GMA Executive Officer, Jim Cail said "I've had many discussions with General Managers over the past 12 months regarding their contemplation of solar energy, hence we were keen to partner with an organisation who we knew would be able to deliver an outstanding product and service to those clubs keen to explore this path".
Furthermore, the AEES Group are capable of supporting clubs right across Australia with a range of services that could vary from:
advice and auditing regarding their energy consumption
the development of a financial model to reduce Grid-derived energy by as much as 60%
supporting a club through any tendering process aimed at providing an energy solution
total project management (end to end) which could still include a club using a locally based installer.
Richard Martin, Managing Director of AEES Group said "we were thrilled to be selected as the exclusive supplier of renewable energy services to Golf Management Australia.  We look forward to working with GMA members with the primary aim of taking back control of their electricity pricing".
"This can be achieved using existing and emerging technologies such as battery storage, which will allow buying and selling of power at times which benefit the club's operations.  AEES Group can assist GMA members with the road map to 'Zero Net Carbon' facilities delivered in a triple bottom line framework: 'Financial – Environmental – Social' objectives" said Mr Martin.
The partnership with AEES Group will see them attend the 2019 GMA National Conference at the MCG in Melbourne and have a presence at selected golf days and state business meetings.