Following a three-year absence from the calendar, the Asia Golf Tourism Convention (AGTC) will make its return in 2023.
Organisers confirmed that the ninth edition of the AGTC – IAGTO's largest international convention – will take place in Miyazaki from March 14-16 next year.
The ninth staging of the convention was due to be held in Kuala Lumpur in 2020 but had to be cancelled due to the Covid-19 pandemic. It was subsequently rescheduled to be staged in Miyazaki but was twice more postponed.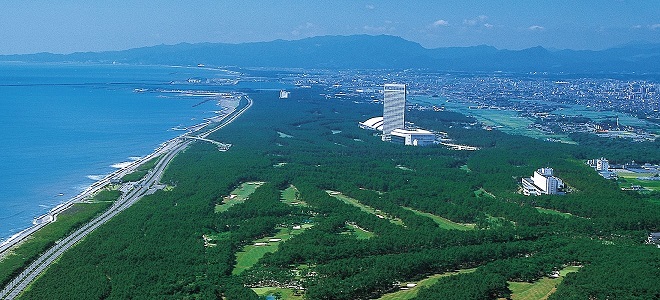 "The AGTC will come at a time when we can expect Asian outbound markets and golf destinations to be experiencing the surge in demand that European and American members have already been enjoying," said a spokesperson for IAGTO.
The spokesperson added: "Miyazaki is Japan's most popular sub-tropical domestic golf destination and golf tour operators from around the world will be able to get a full experience of the destination during a three-day pre-convention familiarisation trip. The pre-fam will showcase Miyazaki's fabulous gastronomy, scenery and culture as well as some truly excellent golf, including golf clubs familiar to many of the world's leading professional golfers.
"We anticipate an enthusiastic turnout of golf destinations and suppliers, not only from Japan, but also from Thailand, Vietnam, Malaysia and so many other countries across the Asia Pacific region along with golf tourism industry suppliers from across the globe, eager to reconnect once again with buyers from Asia and Australasia, as well as buyers attending from around the world."
Supported by the Japan National Tourism Organisation and Japan Golf Tourism Association, the event will include two full days of pre-scheduled appointments and social networking events. All business sessions will take place at the Seagaia Convention Centre with buyers hosted at the adjacent Sheraton Grande Ocean Resort.
The Phoenix Seagaia Resort, where AGTC will take place, is 20 minutes from Miyazaki Airport and Miyazaki City is located between the airport and the resort. There are 10 golf courses to be discovered within a 30-minute drive.
SOURCE: Asian Golf Industry Federation