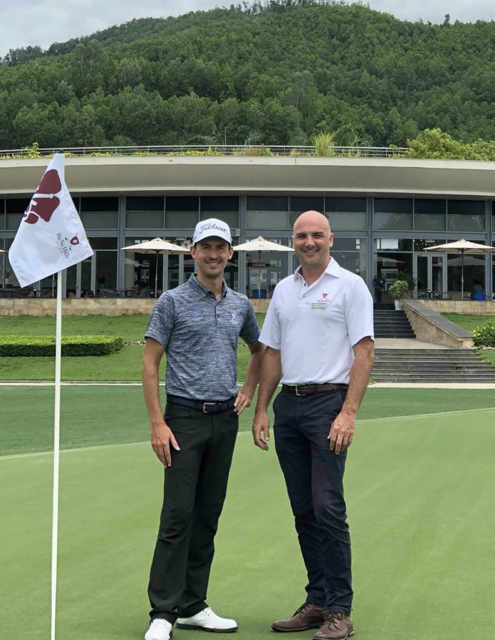 The beginning of August saw award winning IMG managed club, Ba Na Hills Golf Club, make two key appointments to ensure it remains one of Asia's top golfing destinations.
Marcus Giles was appointed as Director of Sales and Marketing and Ignacio Isern was appointed as the club's Head PGA Professional.
Marcus recently arrived from 13th Beach Golf Links in Victoria, Australia, where he held the roles of both Marketing Manager and Golf Operations Manager over the past couple of years. Prior to that Marcus spent over 20 years working in marketing and digital media industries and has extensive experience in both corporate and start-up environments. Marcus is passionate about using new media to engage with and offer value to customers and he hopes to continue to develop Ba Na Hills Golf Club's already sound practices in these areas.
Ignacio Isern has been a golf teaching professional since 2004.  He is a member of the PGA of Spain as well as the prestigious PGA of Great Britain and Ireland.
Ignacio has joined Ba Na Hills Golf Club from the Michael Campbell Golf Academy in southern Spain. In his 16 years of coaching Ignacio has imparted over 20,000 hours of coaching to golfers of all levels and age groups, both amateur and professional. Ignacio is very passionate about the game of golf in all of its aspects and believes that being a game that demands so much from us physically and mentally, the practice of golf has the potential to send us on a journey of continuous discovery and personal development.
Ba Na Hills GC is managed by IMG and owned by Sun Group one of the leading investors in Vietnam. The Intercontinental Danang Sun Peninsula Resort, Novotel Danang Premier Han River Hotel and Ba Na Hills Sunworld are among the other properties in the portfolio.