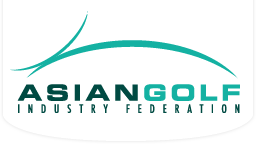 'Growing the Game with Female and Junior Development Programmes' will dominate the agenda at next week's Club Management Mini Summit.
In partnership with The Orchard Golf and Country Club and the Federation of Golf Club Philippines, the Asian Golf Industry Federation (AGIF) is bringing the latest edition of its Club Management Mini Summit Series to Manila.
"These events are focused on addressing major industry issues for the consideration of golf club owners, general managers and turfgrass professionals," said Eric Lynge, the AGIF's Chief Executive Officer.
Featuring a quintet of high-quality speakers, the May 4 event, which coincides with the two-day Philippines Golf Course Management Conference and Field Day, is sponsored by Aspen Software Limited.
McLaughlin, also a Board Member of the AGIF, will present Syngenta's research on 'Opportunity to Grow Golf – Female Participation'.
Also lending their expertise to the proceedings will be Mike Carey, Director of Golf at Hong Kong's Kau Sai Chau Public Golf Course, and Conrad Benitez, President and Chief Executive Officer of The Orchard Golf and Country Club.
Completing the line-up of speakers will be Stephanie Yu, LPGA Teaching and Club Professional, and Anna Lacson Haurie, President of the Women's Golf Association of the Philippines.
Yu had the distinction of being named Section Teacher of the Year in 2017 by the Ladies Professional Golf Association, the world's premier association for female professional golfers.
A teaching pro at the Manila Golf Club and Wack Wack Golf & Country Club, Yu was chosen from among 450 teaching pros in the LPGA's international section.
"We are delighted to have brought together such a distinguished list of speakers," said Lynge. "They are all at the cutting edge of the game and listening to their views and ideas on how to develop golf among females and juniors will be enlightening."
For further information, please contact the AGIF Secretariat at pk.ong@agif.asia