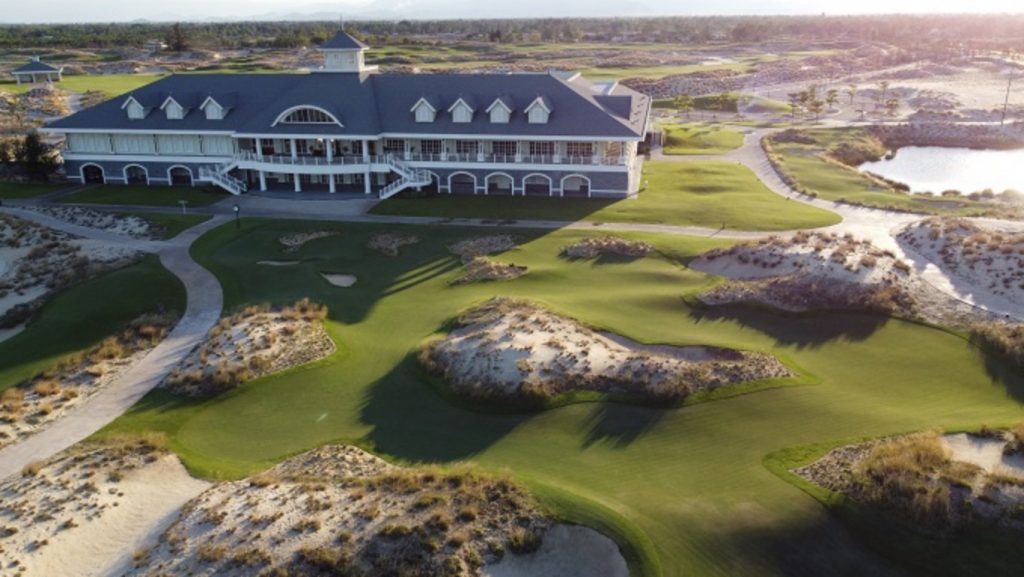 South of the ancient town of Hoi An, one of Vietnam's UNESCO World Heritage Sites, is the Hoiana Integrated Resort and Hoiana Shores Golf Club.
The resort
The Hoiana Integrated Resort includes world-class accommodation with more than 1,000 rooms, suites and villas, managed by the Rosewood Hotel Group, as well as shopping, entertainment and a casino.
The golf course has been designed to provide guests with a true links experience while showcasing the local dune ecology found on the site.
The goal was to create a world-class sustainable links course incorporating the native dune eco-system on a unique site that overlooks the East Sea and the Cham Islands.
Lead the way in sustainability
"It was important for us to lead the way in Vietnam, a booming development market with golf courses," said Don Lam, Chairman of the Board at Hoiana.
"Hoiana wants to lead the way and show that golf courses can be built sustainably and environmentally friendly. We shall continue our sustainability efforts across our entire resort at Hoiana, where the environment will always be a top priority."
Hoiana was constructed with the strict sustainability principles laid out by the GEO Foundation's On Course Developments Programme. Water conservation is a crucial component of the sustainability of a new development.
Water Conservation
The selection of a golf course irrigation system that allows for the most efficient use of resources, such as electrical demands, copper and water, was essential in the decision-making process.
The Rain Bird IC System was chosen because of its ease of installation, advanced diagnostics, and significant reduction of copper required, compared to satellite and other two-wire systems.
Using up to 90% less copper than satellite systems, the IC System and Cirrus Central Control software allow for real-time, two-way communication between all the rotors on the property.
While the team is in the field, Rain Bird's Mobile Interface allows them to irrigate in real-time using tablets or smartphones and make adjustments or create new programmes.
Smart pump
A Rain Bird pump station with Smart Pump software was selected for the golf course. Communication between the Rain Bird pump station and Cirrus Central Control happens in real-time allowing for additional rotors to be turned on based on actual pump output, not estimated, reducing the watering window.
With Smart Pump, the club benefits from reduced wear and tear on the pump station and electrical costs due to the increased efficiency.
Rain Bird 700 Series rotors offered superior distribution uniformity and flexibility to switch from full-circle to part-circle operation with the turn of a screwdriver, while maintaining the arc settings with Rain Bird's MemoryArc.
The superintendent can adjust the arcs on the rotors when the wind direction changes between summer and winter and reduce overthrow out of play areas.
Rain Bird in an Executive Member of the Asian Golf Industry Federation and Hoiana Shores Golf Club is a Facility Member.
Related Articles: