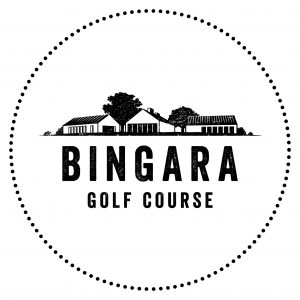 Passionate about golf?  A natural born leader, renown for the delivery of operational excellence? Keen to make your mark, build on a successful story and expand the horizons to achieve further growth?  Well we are looking for you!
We are currently seeking an enthusiastic and engaging Golf Operations Manager to join our Bingara Gorge Golf team and provide coordination of the day to day operations of the Golf course and golf shop.
Who are we?
At Clublinks, we're bright, bold, nimble and we like to have fun!
Clublinks is a leader in the management of leisure facilities and residential communities, holding contract rights with government, private enterprise and tertiary institutions. We are passionate and agile with a strong record of improving our clients' outcomes. Adopting company values of "Stand Out", "Be Awesome", "Speak Up" and "Get *#it Done" we are not afraid to be different and provide innovative solutions to deliver success.
Clublinks operates the Bingara Gorge Golf Course on behalf of Lend Lease located in Wilton NSW. Bingara Gorge is a unique course designed by Australian Golf Course Architect Graham Marsh and set in magnificent natural surroundings. It features five tees on each hole to deliver a golf experience to excite and challenge players of all levels. The par 72 golf course caters for a variety of routing options to suit all player types. Course highlights include holes 11 to 14, which wind around a beautiful central lake, and hole 16, a striking challenge to reach the manicured green over the dramatic gorge.
We are approaching an exciting growth phase in the golf course development and are looking for an experienced Certified PGA Professional to lead our team through this exciting period.
The Role
This is a very important position within our club as you will oversee and maintain all facets of the golf operation including tee time management, member competitions, local rules, merchandise/stock ordering and processing, and cart management for a fleet of 20 carts in conjunction with the Venue Manager.
You will be required to provide professional support, direction, management, training and leadership to golf staff in addition to promoting and nurturing customer relations and enhance the quality of the golf experience.  You will be responsible for the day-to-day golf operations including providing exceptional operational coordination across the golf business with accountability for;
Customer experience
Staff mentoring, leadership and training
Sales system management and financial reporting
Stock management and control
Facility management
Event Management
Workplace health and safety – including COVID Safe practices
Organisation and delivery of lessons, clinics, learn to play and school holiday programs
About you
You are dynamic and people focused person with a strong work ethic
Be a certified PGA Professional
Minimum of 3+ years golf operations experience
Have good attention to detail with a high level of accuracy with Microsoft Office applications
Experience in Point Of Sale (POS) systems and MiClub golf software preferred
Stellar written and verbal communication skills
Have the ability to prioritise, manage deadlines and work well under pressure.
High level of discretion, confidentiality, professionalism and sensitivity.
You work well in a small team and constantly look for ways to lead and support your team
You go out of your way to provide members and guests with a memorable experience
You must be passionate for wanting to be the best you can, for yourself and others
You have great attention to detail and are brilliant at prioritising tasks
Proven business and financial acumen
Proven Contractor and stakeholder relationship management
Energetic and vibrant approach
Current National Police check, Working with Children check and Senior First Aid qualifications.

Please do not delay in sending through your applications with a cover letter and current resume as applications will be reviewed as they are received.