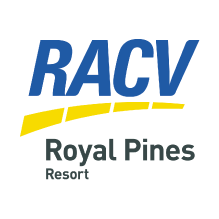 *Note: Previous applicants need not to apply
Multi award winning 5-star resort located on the Gold Coast
Stunning championship golf course with immaculate grounds and facilities
Competitive salary with excellent employee benefits enterprise wide across RACV
When it comes to the perfect escape to the Gold Coast, RACV Royal Pines Resort is the destination of choice. Our award-winning resort is home to luxurious accommodation options, authentic culinary experiences, event to cater for up to 1800 people and a championship golf course!!
With three 18-hole, par-72 combination layouts including a recently renovated  Championship course, a visit to Royal Pines guarantees a memorable round of golf for both serious and casual golfers. Situated just a short drive from Surfers Paradise and embracing the natural formation of the land, the course boasts superbly manicured greens, scenic lakes, deep bunkers, and an idyllic backdrop spaces of the mountains.
Role overview
The Golf Operations Manager is responsible for managing and developing a team that can deliver a broad range of golf services, golf coaching, golf events, retail product and manage the tennis courts, tennis coach, and the One Lifestyle gymnasium.  Managing and developing golf and gym membership is also part of this role as is working closely with the Golf Course Maintenance Supervisor.
A day in the life
Operate the Pro Shop and Lobby Shop in accordance with established budgets, including retail targets, COGS, and payroll
Manage all aspects of golfing events and competitions and ensure promotion of golf course
facilities through publications, events, and social media
Supervise the golf cart fleet including storage, recharging, cleaning, and maintenance
Work with other departments in the delivery and co-ordination of joint events such as
conferences, corporate golf days and other golf or non-golf events
Manage all golf course and driving range activities, including operating hours, schedules of play, tee times and pace of play
Manage all systems and process to do with booking golf tee times and membership
Recruit, manage, roster, and train all golf and pro Shop staff ensuring adequate coverage for the operations
Comply with company policies and procedures regarding workplace health and safety, grooming standards, customer service, security, and responsible service of alcohol
Role requirements
Financial member of a Professional Golfers Association.
Minimum of 5 years experience at a golf club as Golf Operations Manager or similar.
Demonstrated ability as a golfer.
Experience in retails/sales/hospitality environment.
Exposure using and balancing an automated Point of Sales system and handling cash.
A background in administering handicaps.
Full drivers' licence and roster flexibility.
Our Values
Our values are central to everything we do. We're proud to have four key values that represent how we work together to create a great employee experience:
Innovation– seek to create a better way
Accountability– own it see it through
Courage– challenge yourself and others to grow
One Team– together we achieve more
Application process
Applicants will be required to provide evidence of their eligibility to work in Australia, proof of double vaccination for COVID and be required to undertake police checks as a condition of employment.
A little about us…
RACV Royal Pines Resort is one of Queensland's largest resorts, the hotel offers many options for both the business and leisure traveller. Featuring a choice of 333 luxury rooms including executive rooms and suites, an executive lounge, 27-hole composite golf course, five tennis courts, One Spa, One lifestyle, eight restaurants and bars.
You can learn more about our resort at www.racv.com.au/travel-leisure/racv-resorts.