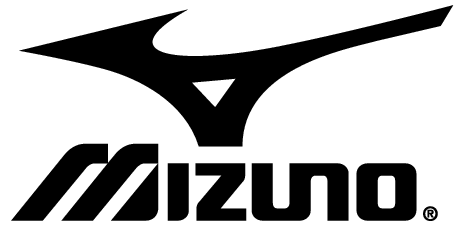 Our Company
Throughout our history, Mizuno has believed in the transformative power of sports. This belief inspires our Mission and purpose in everything we do: To be the Brand of choice for dedicated athletes in their relentless pursuit of "better".
It is the responsibility of every Mizuno teammate to champion our Mission and commitment to one another and athletes everywhere as they strive for ultimate achievement at every level of competition.
Do you aspire to make a difference with a brand that strives to do more?
The Role
The Vic/Tas Technical Sales Representative will achieve the sales, margin, distribution and merchandising objectives in line with the company's expectations and conduct fitting days, training and education on the Mizuno PFS and Hardware.
Key Responsibilities
Conduct yourself as an ambassador for the Mizuno brand through education of accounts and consumers whilst delivering an elite level of customer service
Plan and execute fitting events and programs in conjunction with existing and new accounts to expand the Mizuno brand and reputation
Conduct staff training events to ensure that retail partners are up to date in their knowledge and confident in the use of the Mizuno Performance Fitting System
Attend and represent the brand appropriately at exhibitions and events, as required
Present, promote, merchandise and sell the brands history and quality prominently to customers to maximise brand awareness and sell-through
Ensure area sales and profitability targets are achieved on a monthly, quarterly and yearly basis through professional area sales management and servicing of accounts in the territory
Ensure accounts receivable are kept within company expectations of payment
Keys Skills
PGA qualified preferred but not essential
Trackman Level 1 and 2 Certification preferred but not essential
Trackman 4 is provided to use during fittings
Passion for Golf and Sales with extensive custom fitting experience
Proven confident presenter to audiences of all sizes and levels
Knowledge of the fitting process and the use of technologies when fitting Golf Equipment
Product awareness of the Mizuno golf range
Good knowledge of competitors' product ranges
Ability to multitask, handle varying daily priorities, work in a fast-paced environment and spend nights away from home for essential work travel
Strong problem-solving and communication skills and the ability to be thorough and accurate
Computer skills incorporating MS Office and Golf equipment fitting software. Laptop and Ipad are provided
The desire to constantly improve through feedback
Full Australian driving licence with own reliable vehicle – a large SUV style vehicle is ideal for the role
Benefits and Perks
Rostered Day Off program offering additional monthly days off for work-life-balance
Annual product allowance for you to spend on Mizuno products
Great staff discounts
Supportive team environment
Additional annual leave based on years of service
Paid parental leave
Training and development opportunities
Applications close May 20.
If this opportunity sounds like the right fit for you, we would love to hear from you.