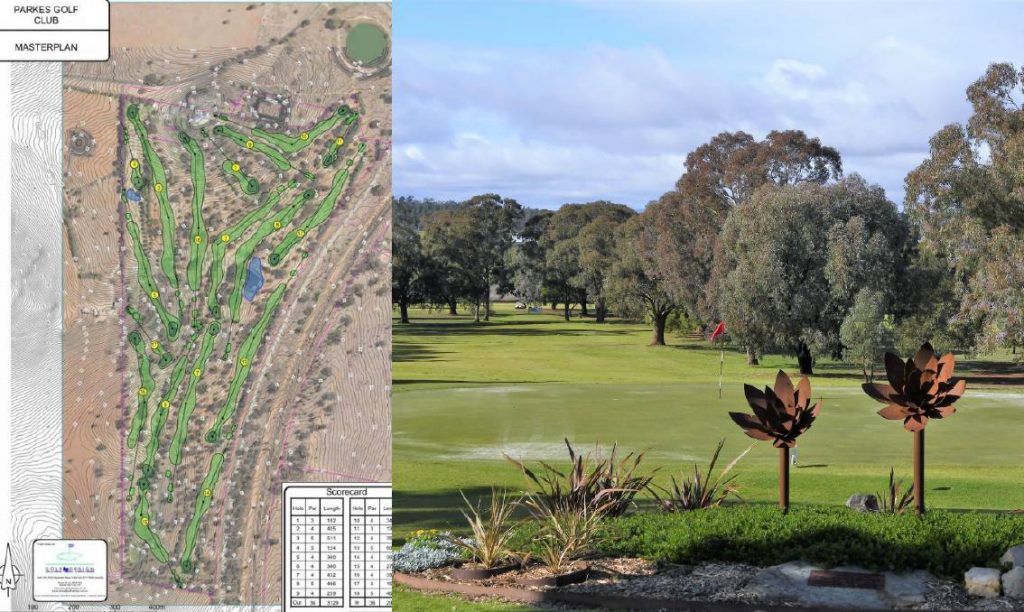 Construction has recently begun on the Parkes Bypass project, and its proximity to the golf course has meant the club will now receive a brand new course.
The bypass runs directly adjacent to the western boundary of the Parkes Golf Club, and with significant safety concerns about golf balls potentially landing on the road, the PGC board has been working closely with Transport for NSW (TfNSW) to address this risk together and come up with a solution.
A number of different options were explored, including a large net structure, small modifications or a redesign of the golf course.
Free redesign
Due to the ongoing maintenance issues for both parties, the options of net structures were considered not feasible, which means the club will be the beneficiary of massive improvements thanks to a redesign of a number of holes on the course.
PGC president Mark Kelly could not have stressed the importance of this project enough, and is stoked with the end result.
"Our members are so important to us, so it was vital we involved them and presented all the options," he said.
"We have one opportunity to get this right, so that's why it has taken so long to get to this point – we had to make sure it was perfect."
One of the biggest benefits of the new course is the fact it will now be a par 72 – something Mark says will open up a whole lot of doors in the future.
"The fact it will be a par 72 Championship course will open up a lot of stuff for the club, and I was straight on the phone to Golf NSW to offer up the club for Championship events."
Benefits to the course
The course has been designed by a specialist golf designer who has worked with Greg Norman, Nick Faldo and Ian Baker-Finch. This designer has delivered 53 course commissions in eight countries across three continents
Six new greens and nine new tees will be constructed which will be bigger and allow different and potentially more challenging pin locations
Newly shaped fairways which will have been ripped and top-dressed will lead to better drainage, better growth with less watering and will be drought tolerant into the future (highlighted in purple outline)
Increase the par of the course to 72 to give the PGC and broader Parkes Community the opportunity to apply for Championship events
Changes to the course will have the 18th hole finishing at the Golf Club (so members and guests can have a total view of the 18th green and fairway from the bar/patio as players finish)
All irrigation on the re-designed new fairways, tees and greens will be replaced and upgraded
The ability to utilise a number of the replaced greens for a nursery green area, improving the ability to quickly replace and repair damaged greens in the future