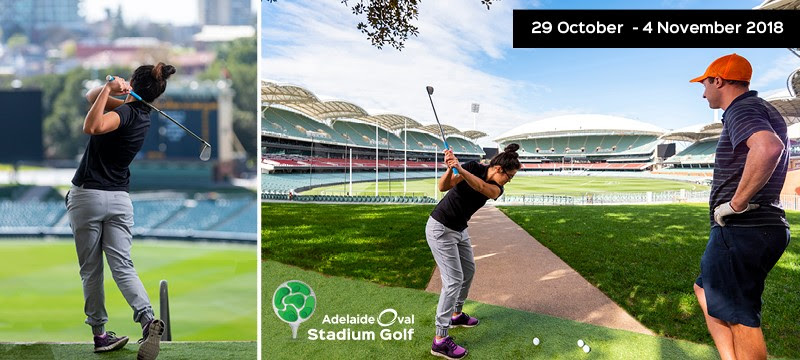 In an Australian first, the Adelaide Oval will be transformed into a nine-hole golf course a nine-hole putting course, a Clubhouse putting hole and a longest drive simulator competition, in partnership with Australian Golf Digest.
Players will be teeing off from unique locations around the stadium, including level 5 of the Riverbank Stand, the northern mound at the base of the famous Moreton Bay fig trees and a purpose-built platform in the front of the heritage scoreboard.
Play will commence with a shotgun start each day at 7am and continue throughout the day until the final tee time of 8.30pm. For the nine stadium holes, players will have two shots per hole aiming at the greens located on the Oval with the ultimate goal of a hole in one (no players will enter the Oval surface).  The Clubhouse putt will be putted out and the nine-hole putting course can be played at leisure before or after your registered tee time.
Registrations open at 9am tomorrow Wednesday, 5 September. Entry is available on a first in, first served basis.
For more information please visit the event website here.