In the year 2000, nestled amidst the picturesque landscape of Sydney, a unique golfing oasis called "Terrey Hills Par 3" emerged, thanks to the vision of Paul Watts. Two and a half decades later, the facility stands transformed into a thriving business and Paul, now the Head Superintendent, remains an integral part of its success story.
The Visionary
As a golf enthusiast, Paul Watts always dreamt of creating a golf course that would cater to players of all ages and skill levels. When the opportunity arose to develop a golf facility on the site of an old industrial waste tip, Paul seized it with unwavering determination.
The challenging terrain of the site only fuelled his passion, and he worked tirelessly to bring his dream to life. In the year 2000, Terrey Hills Par 3 opened its greens to the world, providing golfers with an exceptional 18-hole day/night golfing experience – a first of its kind in Sydney.
"Back in those days, our player numbers were very low, and I was never sure about the nights. However, for the first 10 years, if it wasn't for the night golf, I'm not sure we would be here now," recalls Paul.
"Most golfers back then were novice golfers, but over the years as the course got in better and better condition, more experienced and serious golfers came along,"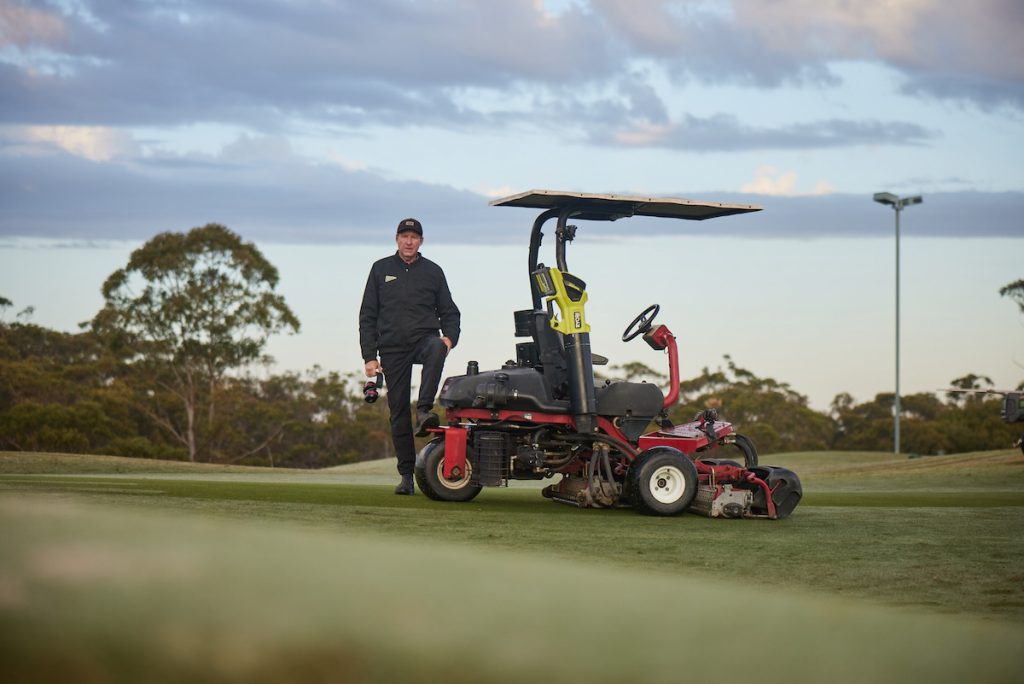 The Evolution: Becoming Shortees Golf
In March 2023, a new chapter was added to the history of this golfing oasis as Terrey Hills Par 3 transformed into Shortees Golf under new management. Through thick and thin, Paul Watts remained committed to his creation and embraced the transition with open arms.
Today, Shortees Golf – an iconic relaxed 18 hole Par 3 track regarded as one of Australia's premiere short game facilities – stands as a testament to his unwavering dedication and the enduring legacy of his vision.
"Nowadays around 15-20 per cent of our golfers are members of another golf club but they come here to hone their short game. It's a favourite spot for improving essential golf skills."
A Golfer's Playground
The Sydney golf community reserves a special place for Shortees Golf for several reasons. Its enchanting couch greens and fairways create an unrivalled playing experience, attracting players from all walks of life. From seasoned professionals to newcomers to the sport, Shortees caters to the widest demographic of golfers, fostering a sense of inclusivity and camaraderie.
The facility has also witnessed the journey of some of Australia's best golfers, who used it as a training ground to perfect their craft. The presence of such talent has further elevated Shortees reputation and contributed to its popularity among golfing enthusiasts.
"I've always said that we get all types of players here; the richest, the poorest, the best and the worst in Sydney," Paul reflects.
"It's golf done differently and there's nowhere like it in my opinion."
Paul's Journey: The Key to Success
Paul Watts' unyielding passion and commitment have been the platform for the growth and success of Shortees Golf. From the days when the course saw only a few golfers to its current bustling state, Paul's experience and innovation have been instrumental in shaping the facility into what it is today.
Notably, the recent takeover under new management saw an influx of improvements and enhancements under Paul's watchful eye. From the meticulous restoration of bunkers to an extensive drainage campaign, every step was taken to ensure the course's excellence.
Additionally, new and improved facilities, including a state-of-the-art clubhouse with retail, bar, and restaurant amenities, are planned to elevate the Shortees Golf experience.
The Future
As Shortees thrives under new management, Paul remains deeply involved, nurturing the legacy he created 25 years ago. With record numbers of rounds being played and a golfing community that continues to grow, Shortees Golf stands as a testament to Paul's dedication and the collective efforts of all those who believed in his vision.
"It's not just one type of golfer that comes here; it's all types of golfers. Golf is about having fun, and we embrace the whole spectrum of golfers here at Shortees. Everyone is welcome here." Paul emphasises.
With Paul's continued involvement, Shortees is poised to remain as Sydney's destination for an 18-hole day/night golf course, and it will continue to bring joy and excitement to golfers of all skill levels, perpetuating the dream of its founder for generations to come.
This article was originally posted by Golf Business Australia: www.golfbusinessaustralia.com.au