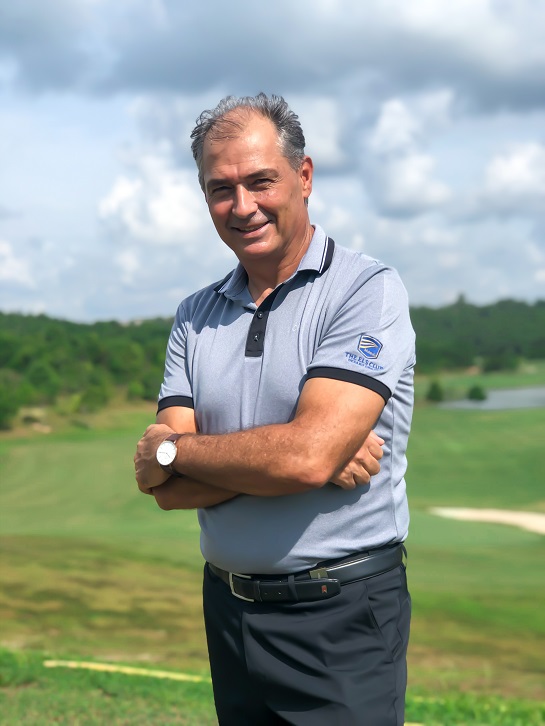 Steven Thielke, a widely respected figure in club management in Asia, has been appointed General Manager at The Els Club Desaru Coast.
Gold standard
"I'm committed to continue to grow The Els Club Desaru Coast into one of the finest golfing facilities in Malaysia and Southeast Asia," said Thielke, among the first Certified Club Manager graduates from the Asian Golf Industry Federation (AGIF)-administered CMAA programme that is viewed as the gold standard in club management around the world.
"It is a blessing to be part of the beautiful destination of Desaru Coast that includes such world-class golfing facilities, top quality accommodation providers and non-golfing leisure attractions," added Thielke, a former AGIF Board member.
Troon Course
Managed by Troon Golf, The Els Club Desaru Coast is a 45-hole facility stretching along the north-eastern coastline of Johor, forming the centrepiece of the multi-faceted Desaru Coast resort project.
The golf facilities consist of the 27-hole Ocean Course and 18-hole Valley Course, designed by four-time Major winner Ernie Els. The latter is a collaboration with Fijian Vijay Singh.
In addition to its Johor location, The Els Club Malaysia – a Facility Member of the AGIF – includes a spectacular Els-sculpted 18-hole layout on the island of Langkawi in the northwest region of Malaysia.
In his most recent role, Thielke served as Chief Executive Officer, Leisure at TPC Kuala Lumpur, leading the transformation process from KLGCC to TPC Kuala Lumpur in partnership with the PGA Tour.
Under Thielke's watch, the venue hosted the Maybank Malaysian Open, Sime Darby LPGA Malaysia and the PGA Tour-sanctioned CIMB Classic.
Prior to moving to Malaysia, Thielke was General Manager at a variety of world-class golfing venues including The Dunes at Shenzhou Peninsula in China's Hainan Province.
Before that he held senior management roles in his native South Africa at Fancourt Hotel and Country Club Estate, Glendower Golf Club, Wanderers Golf Club, Gary Player Country Club and the Lost City Golf Course.
Related Articles: