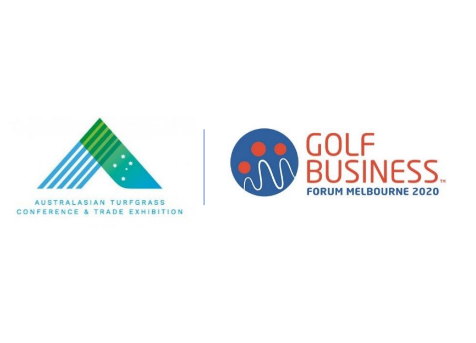 The Australian Golf Course Superintendents' Association (AGCSA) and Golf Business Forum have opened commercial partnership opportunities for their Sports Turf Management and Golf Business events and combined trade exhibition in 2020, with the release of their Partnership Prospectus.
The conferences and trade exhibition will be the largest and most diverse Sports Turf Management and Golf Business events ever staged in Australia, bringing together delegates, stakeholders and businesses from all facets of the golf and sports turf industries.
The combined trade exhibition will occupy a massive 6,000m2 at Melbourne Convention and Exhibition Centre and will:
Attract more than 1,250 people from across the Australian and Asia-Pacific golf and sports turf industries
Connect industry with owners, operators and senior managers from a diverse range of golf and sports turf businesses
Showcase the latest products, services and trends

Following the success of previous Golf Business Forum and Sports Turf Management events, support for the combined conference and exhibition has already been strong, with all of the golf industry's key organisations, along with the Victorian Government, confirming their support.
"It's no surprise that we've already had such a strong response from the golf business community", says Guy Chapple, Director of Golf Business Forum. "With the combined platform for 2020, the events will bring a large and diverse audience together under one roof, providing an unparalleled opportunity for any business servicing the golf and sports turf industries."
Golf Business Forum and AGCSA have put together a comprehensive Partnership Prospectus, with a wide variety of options available for businesses with a range of budgets to engage with their core audiences.
"There really is something in there for everyone", explains Mark Unwin, CEO of AGCSA. "We've worked hard to provide opportunities for businesses of all sizes and budgets to get involved."
For potential commercial partners, the event promises to be a hub for ideas, trends, tools and networking opportunities. More specifically, it will provide partners with opportunities to:
Engage with their industry
Place their brand in front of the right people and key decision makers
Network with industry influencers and clients
Gain insider industry knowledge for their team
With partners already confirmed for 2020, prospective partners looking to snap up a premium package will need to act fast, with only a limited number of premium opportunities still available.
To view the Partnership Prospectus and to learn more about the events, visit https://www.golfbusinessforum.com.au/partnership