Golf Business Australia (GBA) Managing Director Daniel Bateup joins three other expert panelists to talk about the importance of managing risk that is within the clubs' control, to avoid unnecessary insurance claims.
Golf Australia and Golf Management Australia are hosting a set of webinars as part of Golf Australia's Club and Facility Support offering. These webinars are the first of what will be regular, ongoing educational opportunities offered in conjunction with both bodies.
On October 16, Golf Australia's Matt Chesterman invited Chief Commercial Officer of Marsh Pacific, Maurice Gatto, and insurance brokers Peter McCarthy from Edgewise and GBA's Daniel Bateup to talk about the current insurance market for clubs in Australia.
Description
Following new market insights, the panelists explain what's happening around Australia and discuss what this means for golf clubs in the near future. They also detail the proactive measures clubs can take to minimise their exposure to the volatility of the current insurance market.
Daniel and the group also provide sound advice about various maintenance programs which golf clubs can introduce to manage these risks, some as simple and effective as a risk reduction tool or a tree maintenance program.
Join us for this informative market analysis and learn what you can do to manage risks at your club.
Adverse Conditions
The insurance market has been under considerable stress in recent times as a range of both local and global events have conspired to create extremely adverse conditions for insurers, as well as for those seeking insurance.
The Australian golf industry is just one of many industries world wide doing it tough after this year's events, and has developed a high risk profile in terms of insurance. This means that insurers have tightened their grip on claims and have little faith in the industry, which is now left with only two market options for insurance.
Daniel says this market outlook is worrying and with continuing catastrophic events like bush fires and storms, the risk of being left with no insurance option is becoming increasingly more tangible. According to Daniel, the golf industry needs to come together as a whole and adopt good risk practices to turn the tide on what is currently a very hard market.
Risk management – How to reduce risk
With help of risk maintenance and practical mitigation strategies, Daniel believes the market for smaller clubs can turn. With club house maintenance programs and prevention methods as easy as cleaning gutters can see big losses in relation to storms (55% of claims) be avoided and in turn not increasing claims.
The panelists also discuss the important difference of things beyond club's control (weather events) and things within clubs control (cleaning gutter, tree maintenance), and how preventable type losses is the main culprit of a lower tolerance among insurers for clubs around Australia.
The experts agree, that by having programs in place that assist staff in identifying what could go wrong and then taking viable measures to prevent it, will help the golf industry as a whole to become more attractive to insurers.
For more concrete tips on what you can do at your club to avoid preventable losses claims, watch the entire webinar.
About GBA: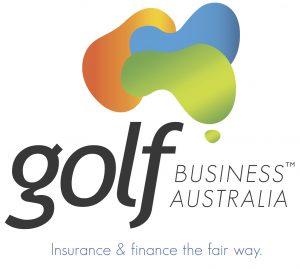 Every golf business has a unique risk profile. GBA can assist with your overall insurance strategies and will be there if ever in need. Golf Business Australia can customise a plan that works to protect your assets, and revenue, from the unique conditions and threats of your golf business.
Daniel Bateup, The Golf Insurance Guy, aims to build a personal relationship with each client and takes the time to understand your particular needs, whether it be Pro Shop Insurance, or a range of other personal insurance products.
To find out more call The Golf Insurance Guy – Daniel Bateup on 1300 852 025 or fill out the contact form on our website and get a quote today and we'll be in touch to start your journey soon.
More Webinars: