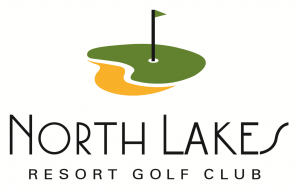 North Lakes Resort Golf Club will close at the end of next year, due to continued financial losses.
Club General Manager Adam Simpson said the privately run business had been operating at a loss in recent years due to a well-documented downturn in golf participation rates.
He said efforts to sell the golf course to another golf operator have been unsuccessful and the bulk of the course land was now set to become public open space.
The course owner is proposing to sell the land to retirement living and aged-care operator The Village Retirement Group. VRG is proposing low-density development on a small section (11 hectares) of the land.
The vast majority of the course – 57 hectares – would be retained for open space, environmental protection and in the longer term there would be the possibility for a range of sport and recreation facilities for community use.
The club will continue to trade at least until late 2019. Current memberships are being honoured and facilities will be maintained until the closure of the course.
North Lakes Resort Golf Club and VRG are seeking feedback from the community regarding the proposal, prior to the preparation of a development application to Moreton Bay Regional Council.
Information on the proposed project will be presented at a series of community information sessions for club members and the community at the clubhouse.
Where:          North Lakes Resort Golf Club
When:                       
| | | | | | | | | |
| --- | --- | --- | --- | --- | --- | --- | --- | --- |
| Saturday 28 July | 9.00am | 9.30am | 10.00am | 10.30am | 11.00am | 11.30am | 12.00pm | 12.30pm |
| Tuesday 31 July | 5.30pm | 6.00pm | 6.30pm | 7.00pm |   |   |   |   |
| Thursday 2 August | 5.30pm | 6.00pm | 6.30pm | 7.00pm |   |   |   |   |
| Sunday 5 August | 11.00am | 11.30am | 12.00pm | 12.30pm | 1.00pm | 1.30pm |   |   |
North Lakes residents are encouraged to register for the sessions by emailing northlakes@threeplus.com.au or calling 31671200 during business hours.
Village Retirement Group is proposing to build 200 low-rise independent living units and a three-storey 100-bed aged-care facility on two sites on the golf course land.
The proposal meets a need for ageing in place in North Lakes, with research showing a demonstrated lack of aged-care facilities and of purpose-built retirement living accommodation in the area.
Mr Simpson said the proposal ensured most residents with golf course views would retain green vistas.
"There's no doubt our members will be disappointed about the golf course closure, but I expect the preservation of this large tract of open space will be welcomed by most in the community," he said.
Course owner and concerned residents speak to Steve Austin on ABC Radio Brisbane.