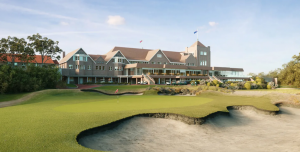 Royal Sydney Golf Club will modify its controversial $17 million redevelopment to retain more than 100 of the 569 trees that were slated for the chop.
Royal Sydney's president Chris Chapman told members this weekend that the private club would modify its development application and delay construction until April 2022.
Win for the environment
Former Woollahra Greens councillor and club neighbour Nicola Grieve said the changes were "a win for the community and a win for the environment".
"Make no mistake the club's plan to chop down a forest is not going away, it will come back and we will be there when it does," said Ms Grieve who established a Save Our Trees Campaign on Facebook.
300 submissions
More than 300 people lodged submissions with Woollahra Council opposing the plan.
It is understood the 100 or more trees to be retained will include large and significant melaleucas and Moreton Bay fig trees that provide large canopy cover.
The 57-hectare 18-hole course at the elite Rose Bay club has slipped from one of the top 20 in NSW to the top 50 to 100. The club argues that narrowing playing corridors have impacted the quality of the playing surfaces. The course's greens, tees, bunkers, drainage and irrigation were also in decline.
Read full story here
Related Articles:
Locals fight for trees against Royal Sydney Golf Club overhaul plan
The Royal Sydney Golf Club to Implement New Championship Course Plan