A DRIVING range, mini golf course and a bar, cafe and function space would be built on the site of the Rosny golf course under a proposed permanent vision for the council-owned land.
It is separate to a council tender process underway to find an interim operator to continue golf on the site, where the sport has been played for more than 100 years.
But that would only be in place until the council decides on how the land will be used in the long-term under its City Heart project.
Under the long-term vision, 70 per cent of the existing golf course land would be available for council and community uses.
Avid Sports
Avid Sports run Golf Central in Brisbane which attracts about 230,000 people each year, while it has another development under construction, Swing City in Sydney.
The Rosny facility would include up to 30 undercover driving bays with the latest ball-tracking technology, an 18-hole mini-golf course, and would host Golf Australia coaching programs.
There would be hospitality in the driving range bays, while golfers of all skill levels and school and community groups would be encouraged to visit.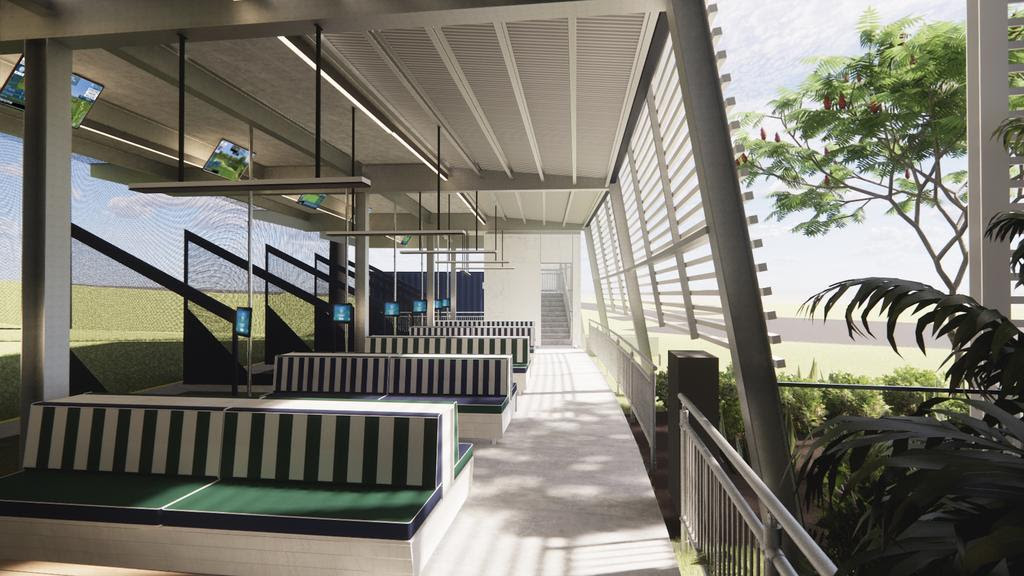 An artist impression of the driving range bays at Swing City golf development.
Avid Sports said the proposal would create dozens of construction and ongoing jobs, and would also see seventy per cent of the existing golf course land to be returned to the community, revenue generated for the council, the project come to fruition within six months from approval and support to the growth of the sport in Hobart.
EOI in May
A shortlist of potential operators has been identified by the council following the expressions of interest process which started in May.
Tender documentation was distributed to the successful proponents late last month, and they have until August 13 to submit a final application to the council.
Source: The Mercury

Related Articles:
Avid Sports Opens Fijis Natadola Bay Championship Golf Course