Jerom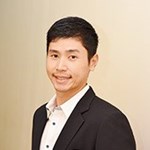 e Ng will be moving on from his role as General Manager of the Singapore Golf Association (SGA), effective August 20.
Ng was a national golfer for over a decade and represented Singapore in numerous major games.
He first joined the SGA in 2015 and has been instrumental in strengthening the SGA High-Performance programme through his initial roles as Executive Golf Specialist and High-Performance Manager in 2015 and 2016 respectively.
Built a foundation of growth
Over the years, Ng extended his contributions beyond High-Performance when he was appointed Acting General Manager in 2017 and then General Manager in 2018.
During his stint as General Manager, the SGA built a foundation of growth for golf development and collaborated with various stakeholders in the golfing eco-system.
Key highlights include historic gold medals in the Southeast Asian Games (2017: Men's Team; 2019: Men's Individual) and elevating the High-Performance and Youth Development programmes.
Community engagement was also strengthened, together with the forging of successful corporate partnerships and launch of an interactive digital magazine – GOLF:SG.
Ho to take over
Joshua Ho, currently the High-Performance manager, will take on the additional role as Acting General Manager effective August 23. Ho joined the SGA in 2019 and is a former national golfer and 2017 SEA Games Team Gold Medallist.
"Jerome has shown great leadership of the secretariat and was pivotal in formulating and implementing key strategies to grow the game in Singapore. On behalf of the SGA, we would like to thank Jerome for his tremendous contributions and wish him the very best in his future endeavours," said Ross Tan, SGA President.
Ng said: "It has been an incredible journey and one that will be deeply embedded in my heart. Singapore golf is poised for continued growth and success. We need to stay as a cohesive community and work closely together."