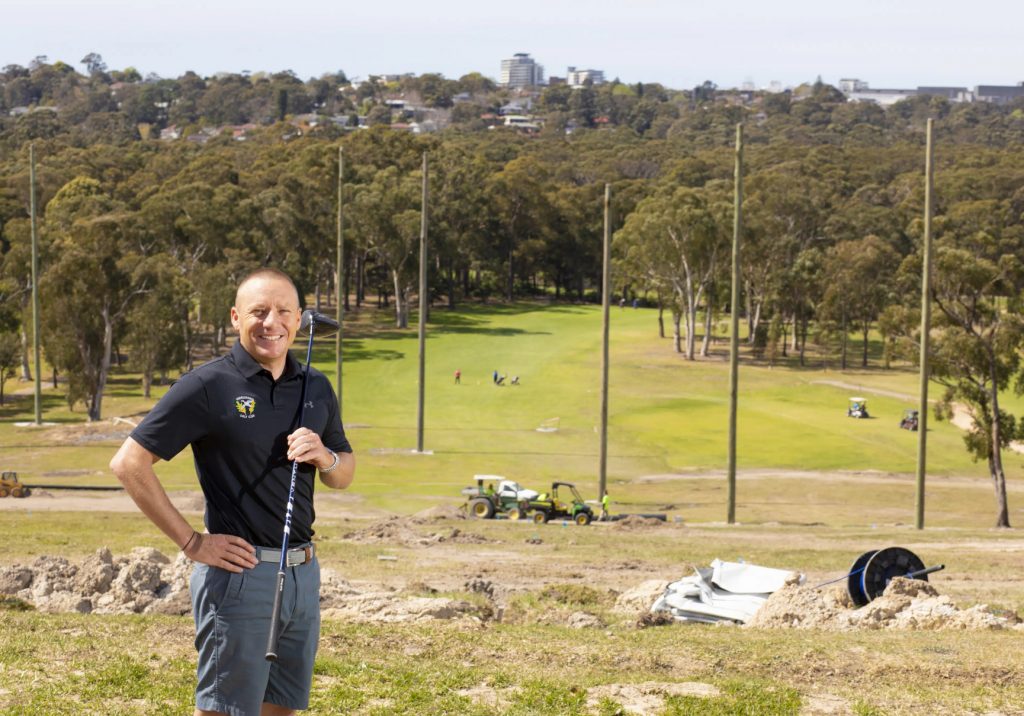 Ten years after the idea was first putt around the grounds, Charlestown Golf Course is nearing tee-off at its new driving range.
While a date is yet to be finalised on the $1.7 million addition, general manager Joanna Mantle is hoping it will be an early Christmas gift for the Hunter region.
"Opening day – that's a very good question," she said.
"It was originally August, then we were hoping for late- September, then the long weekend in October, and now it's (fingers crossed) November.
State-of-the-art
"We've had a few setbacks with COVID, delayed stock and equipment, and lockdowns, but we can see the end product now."
When tools are finally down on the 2021 addition, Charlestown Golf Club will welcome a 235m, 35-bay driving range including an automated ball dispenser, as well as a purpose-built training and coaching area.
The undercover facility, boasting 24 public bays and 10 member-only bays, will be flood-lit seven days a week.
Ms Mantle says the club is hoping the "state-of-the-art" driving range will attract a new demographic through its doors.
"We're really hoping the range will cater not only to the greater golfing community, but it will also cater to corporate events, fundraising days and private functions," she said.
"This is not just for our members, or for Charlestown, this is for the whole community to come and enjoy.
"We're hoping we see golf participation and our membership increase significantly."
Premier golf events
The driving range has been the vision of current and past board members, and management for the past 10 years.
It is hoped the addition will complement the existing 18-hole championship golf course and clubhouse, as well as open up opportunities to host more premier golf events in the region.
"Charlestown Golf Club is rated in the the top three courses in the Lake Macquarie and Newcastle region and has a proud history of developing and nurturing junior and amateur golfers," Ms Mantle said.
"Some of our juniors and amateurs have gone on to play at the highest level in Australia and around the world in the amateur and professional ranks.
"We believe [the driving range] will redefine the face of golf in Lake Macquarie and Newcastle, with extended operating hours at night and access to the most advanced coaching and training facilities available.
"Really we're hoping people might come down and hit a bucket of balls, have a few laughs, have a drink and a meal and enjoy the bush setting.
"It might even spark an interest in golf, you never know."
Source: newcastleweekly
Related Articles: