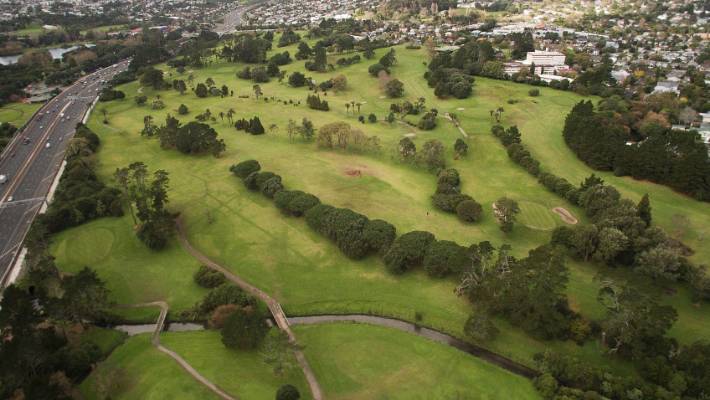 The governing body of golf in New Zealand now opposes the redevelopment of an Auckland golf course, despite supporting earlier plans.
A business case is currently being prepared for the $29.7 million project at Chamberlain Park, which will see the size of the course in Auckland's Mt Albert reduced from 18 holes to 9 in order to build two sports fields and a park.
New Zealand Golf senior relationship manager Carl Fenton supported shrinking the popular course in a submission to the Albert-Eden Local Board in 2014.
But Fenton now believes the plan will not serve the community well.
"Chamberlain Park is one of the busiest courses in the country with 63,000 rounds over the last 12 months as of 30 June 2019, it is a true community asset," he said.
"With Auckland Council declaring a climate emergency we need to take an intelligent approach to what we do with our green space," he said.
Fenton said the Albert-Eden Local Board and Auckland Council should revisit the business case and master plan with "greater insight and collaboration".
"As one of the only sports that normally maintains and improves the public land that it is using, we are uniquely placed to offer expertise and assistance to help make Chamberlain Park climate-positive."
Albert-Eden Local Board chairman Peter Haynes said he did not want to comment on the matter.
The plans have met stiff opposition at every stage, with a petition opposing the project gaining over 20,000 signatures.
The project also involves restoring Meola Creek, which will see thousands of native trees planted.
Source : Stuff