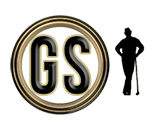 If you're a golf club the title above should worry you. We typed 'DISCOUNT GOLF' into google search, and that was the first item on the list among other discount offers. So which golf club is going to open up today with all the regular costs involved of running a golf course, and service that offer and many more like it? Your club?
Golf clubs are happy to sign up to use tee time sellers based on "filling empty time slots" but that has more of a negative impact financially for a club, than any short term benefits.
Obviously we know what 'loss leaders' are but it's getting ridiculous advertising 91% off right? All you do is set up golf as an industry and clubs to fail slowly. By allowing your tee times to be sold and advertised at such huge discounts the golfers feel "ripped off" if they have to pay full price to play! And by the way, if these discounts are to encourage "new blood" into the game then how does that work? Making golf cheaper does not encourage more people to take it up. How would you know a person who bought the discounted round of golf is new to the game? It's not measured. What is certain is that you get a customer who likes discounts, not who necessarily likes your course or club and what it has to offer.
Clubs who allow massive green fee discounts are encouraging a new generation of discount hunters, and believe us when we say, the discount will cost your club more than money every time in the long run.
The cycle is hard to break but clubs must try. You sell a tee time at a discount hoping to get more players to the course, and when they get there they will spend the money they saved right? It works initially sometimes. You get more players to the course. But they don't spend anything extra in the club and they won't return unless they get the same deal or better next time. All you have done is set a precedent that your course only has value to play when it is less than full price.
Who profits? The retailer who sold the tee time gets a commission or payment, and the club gets higher costs. The club have to make up for the discount that was sold last time. The club also now need to compete against the tee time retail seller, to sell other spots at higher prices. How are you going to do that? It forces clubs to discount even more to get more people to come and play and so on. Down goes the revenue.
Australia left over $144 million dollars in player's pockets through discounts last year alone. How do clubs propose to get that back?
What about a sensible approach called Golf Surprize? A rewards based common sense approach that guarantees customers will spend money in the club. You can advertise tee times at higher prices (than discounts) and they will always look more "valuable" to a golfer. Golf Surprize can get you more revenue without even needing to increase your green fee prices.
What sounds more valuable to customers, and what is more enticing to a "new" golfer? "Today's green fee is $40 down from $50, that's a 20% discount. (the current offer from clubs) OR "Today's green fee is $45 and includes rewards of up to $500 credit to spend in the club plus chances to win a $20,000 golf holiday, a $6,000 Callaway Surprize, a $3,000 Funlocka experience of your choice and $2,000 worth of Red Balloon experiences.
This month two golfers at the Riverside Golf Club in Tasmania won a $20,000 golf trip to Ireland this August! When was the last time a discount offered that type of value included in the green fee?
Golf Surprize makes discounting green fees a thing of the past. More revenue for the club, more customers who spend money, and other benefits that are long term for the industry as a whole. Reclaim the value in your green fees and then add value to them with Golf Surprize.
All a club needs to do to use Golf Surprize is download barcodes and give them to the customers and let Golf Surprize take care of the rest. The more barcodes you give to players the more revenue you generate. It's proven to work and if your club needs more revenue then contact us today.
And if you think you should wait till the next committee meeting to try it then remember that EVERY round you sell without Golf Surprize between now and then is losing revenue so make the decision quickly and give us a try.
Anthony@golfsurprize.com – www.surprize.golf
Anthony Robinson has been asked to speak at the Asia Pacific Golf Summit this year in India where the summit is all about new ideas in the industry and embracing those ideas and models to grow the industry and clubs. http://www.golfconference.org/