For the first time in over a decade a driving range is an option for practicing golf in Timaru.
Peter Hayes has established the purpose-built facility at his home club at the Gleniti Golf Club but the good news it is open to all comers.
Leap of faith
Hayes said it was in part a leap of faith as he funded the facility himself at the club where he has won the senior championship 20 times after beginning his playing career as a 12-year-old.
"I had taken the pro job at Gleniti and thought what else can we do to help promote golf and the club.
"It also gives me a place to coach under cover over the winter months."
Hayes drew the plans 12 months ago but it had taken longer than he envisaged to get the resource consent and get it built.
"It has taken longer than I expected but now its officially open, thanks to the help I got from Chris Reeves, who is a keen golfer and builder.
"Some trade suppliers were also very good once they knew what we were trying to do."
Hayes said there had previously been driving ranges at Showgrounds Hill and at Shearers Quarters but added "that probably the past five or six years at least the closest range was in Ashburton".
Hayes, who made over 100 appearances for South Canterbury in New Zealand's interprovincial tournament and later many others at masters level before trying his luck as a pro in 2010, is happy with the result.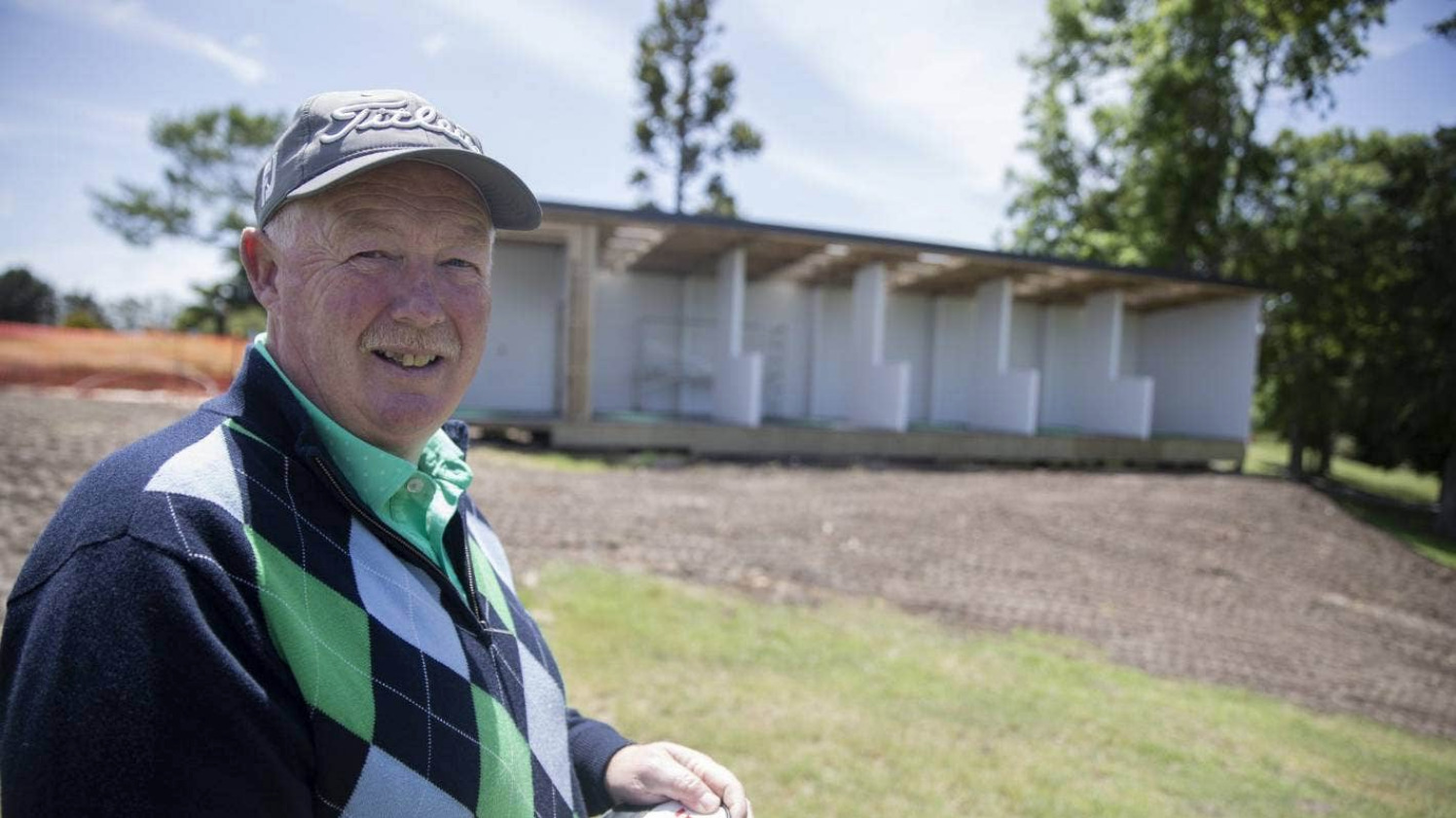 "It's worked out very well really."
A bucket of 25 balls will cost $5.50 but Hayes has also offered concession cards for up to a 1000 balls.
"It needs to be affordable as well as having flexible hours and I envisage it will become popular once people know it's here."
Tuesday to Friday the range will be open 9am to 8pm, with the weekend's only an hour shorter in the evening. Monday the range is open 5pm to 8pm.
Winter proofed
Hayes said lights had also been erected for the winter evenings, with heaters above each of the six hitting bays.
"People want to see where their balls land and be warm enough."
Hayes and his wife, Margaret, are also in charge of catering at the club so have come up with some options for the hungry golfer.
"When I spent time in Australia it gave me plenty of ideas of how to keep a small club going."
The only idea he hasn't managed to sell the club committee is turning the upstairs of the club house into Airbnb accommodation.
Hayes went on to win nine times on Australia's Legends Tour before a shoulder injury saw him return to his roots.
Source: Stuff
NZ Articles: