by Gregg Patterson – Founder and President  "Tribal Magic!!!"
People want to KNOW people and places

People want to know because they need to make decisions, quickly.
Do I have anything to talk about with THIS person?  Do I want to have coffee with THIS "online unknown"?  Do I want to work for THIS supervisor?  Do I want to work with THIS employee?  Do I want to join THIS club, eat in THIS dining room or play on THIS course???
People want to know if their values, personality, wants, needs and expectations are in alignment with another person, a particular place, a club culture, or an experience
But figuring out who-you-are or what-they-are "ain't easy".
And figuring out "who you are" and "they are" is critical to Right Choice and Proper Alignment.
Guidance is needed. Questions need asking.
The BASIC Three questions
If you want to know or to evaluate a person, place or thing, or if you want to "dive deep" into who you're with or where you're at, or if you want others to better understand who YOU are and why you do what you do, you'll need some simple, easy to remember, easy to use "focus questions". This is applicable most anywhere at any time with most anyone.
The questions you'll need—The BASIC Three—can be twisted and tweaked to fit most anyone you meet, place you've visited or thing you've done.
What is the ONE word that you'd use to describe this person, place or experience?
Fill in the following. "You'll know you've met this person, visited this place or done this thing because……"
If you had only ONE PHOTO to show others that would capture YOU, another person, a place or experience, what would that photo be?
The BASIC Three will provoke, energize and stimulate conversation and will lead to a deeper dive into people, places and things.
There are LOTS of opportunities to ask The BIG Three. Staff about other jobs.  Members about other clubs.  Members about area restaurants.  Kids about kid programming.  The BASIC Three can be tweaked to address most anybody or any situation.
Also read: Gregg Patterson: Hungry for CLUB!!!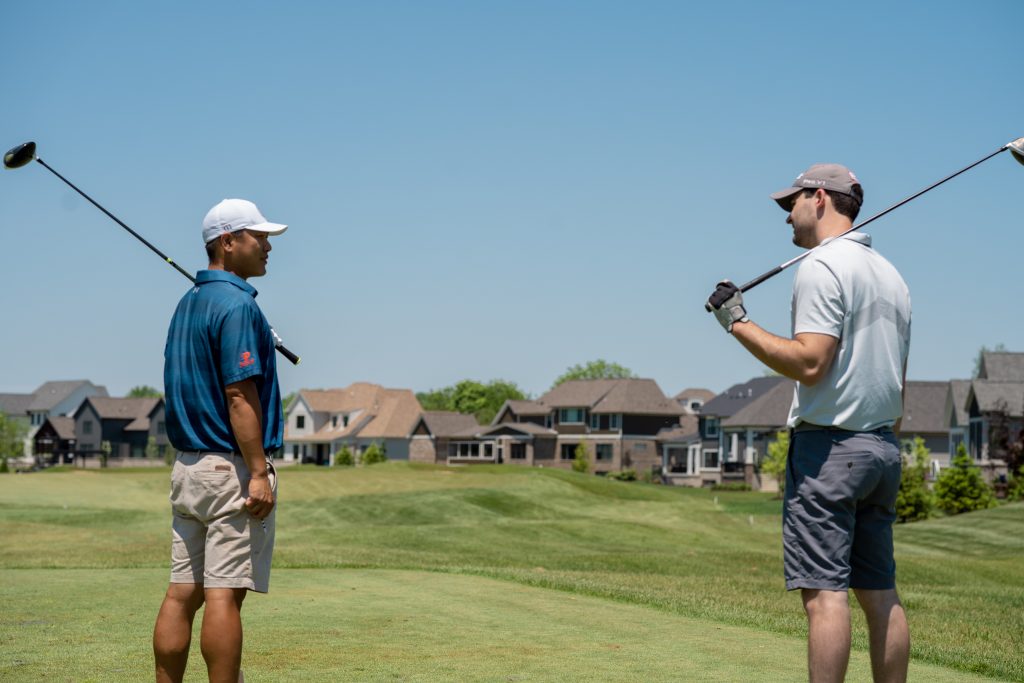 Who Are You—As a Workplace?
You're advertising for new employees.  You know they have a thirty second attention span—they'll review one page, short and pithy. They want to know Who You Are as a workplace.
Your club's answer to The Big Three will tell them lots about "alignment":
When our staff talk about Our Club, The ONE word they most frequently use to describe US is……….(FUN? BORING? CRAZY? EXCITING?  After which a LONG conversation can be had as that one word is examined in detail.)
Our staff tell us that you'll know you've worked at THIS club because ……..(Each day is different and never boring OR it's never ending high energy OR The Manager knows everyone's name and loves talking to the employee team OR you'll be working twelve hours a day EVERY Saturday and Sunday during the summer season—and you'll NEVER be given vacation time in June, July or August???)
When we want people know "who we are," we show them this one photo…..(The entire employee team laughing during the monthly staff meeting in the main dining room OR the big Fourth of July celebration with employees, members, their children crowded together waiting in line for a camel ride OR the beautiful 17th fairway with loves of old people playing slow golf?)
Also read: Gregg Patterson: Feeding The Hungry
Who Are YOU—As an Employee Prospect?
You're interviewing an employee prospect and you want to know THEM.
You ask a couple of questions that'll stimulate a lot of in depth conversation:
What's the one word you'd use to describe yourself? (Books? Talk? Laughter? Silence? Each of which allows the interviewer to explore who the interviewee is by asking more follow-up questions.)
Fill in this sentence—"You'll know you've met me because……." (Because I'll say HI to you before you say HI to me?  Because I'll ask you a ton of questions?  Because I'll want to talk about computer games?)
What's the one photo in your camera that you'd like to show that says "this is The ME I want the world to see and know"? (Me drunk on the beach with my friends?  Me talking to The President during his visit to our golf course?  Me riding my bike through the French countryside?)
Do I really want to hire YOU for this job at this club?
Who are YOU—For the Membership Applicant?
There are lots of clubs "out there" for you to join.  You're the sort of person most clubs would want as a member.  After visiting the club, you ask yourself three questions.
What's the one word you'd use to describe this club after your visit? (Fun? Stuffy? Formal? Family? Golf?)
I knew I visited THAT club because……… (They greeted me in the parking lot? The G.M. high-fived my five year old son?  Members and staff in the pro shop made a point of speaking to me?  None of the staff looked me in the eye?)
The one photo I took that captured the essence of this club's is…… (The dull and unsmiling team in the pro shop? The crowd of twenty-somethings in the swimming pool?  The empty parking lot?)
Do YOU still want to join this club?
Who Are YOU——For the Existing Member?
Asking the Members The Big Three will give the Board and Manager a deeper understanding of member wants, needs and expectations and will guide their efforts to deliver "The Stuff" needed to translate that 'vision-of-the-good' into reality.
What is the one word you, as a member, would use to describe the club? (Cheap? Expensive? Fun? Boring? Golf? Gym? Food?  Booze?)
How would you as a member fill in the following sentence:
"You'll know you're at this club because………" (The staff all know my name, my spouse's name and my kids' names?  The staff don't know my name, my kids' names or my spouse's name? You never see the same employee twice?)
What is the one photo you'd show a non-member friend that captures the essence of this club? (A photo of your favorite 50 year employee and her team? A gathering of members and staff on the first tee on Saturday morning?  Kids locked into the basement storage room during cocktail hour?)
Are YOU delivering the club experience the members want delivered?
Who Are YOU—As a G.M.???
What do members, board members, guests and staff think of YOU?
What might an abbreviated Three Question 360 reveal about YOU?
What's the one word you'd use to describe the GM to someone who's never met the GM? (Clever?  Dumb?  Exciting? Boring? Lazy? Energized?)
How would you fill in the following sentence:
"You'll know you've met the GM because………….." (She's always visible?  He's never visible?  She's looks professional?  He looks like a slob?)
What picture would you show of the GM that would let others know "this is our GM"??? (Directing traffic on a busy Sunday in the parking lot?  Opening the front door for arriving members?  Invisible in his back office? Greeting wedding guests in the lobby? Speaking to each table in the dining room?)
Are YOU as G.M. leading THIS club the way the members, the staff and the Board want you to lead?
Discovering "YOU"
Everyone wants to know—who are YOU?  As a person, manager, employer or club.
Everyone wants to know—if "who you are" and "what you're offering" are in alignment with what they want and how they want things done.
They need tools for going deep.
They need—The Big Three.
Ask the questions.  Ponder the answers. Decide what's needed.  Start doing.  Create alignment. And……….
Enjoy the journey!!!
ABOUT GREGG: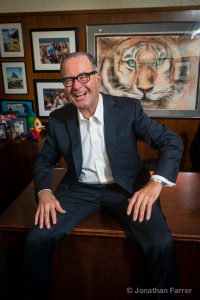 Gregg Patterson became the General Manager of The Beach Club in 1982 and spent 34 glorious years as their GM, stepping aside for the "next generation" and his next adventure as a full time speaker and writer with his new company "Tribal Magic!!!" in 2016.
Gregg has been a featured presenter at various club management seminars, assistant manager conferences and hospitality forums around the world; teaches club management courses at BMI-II and BMI-V; was an Adjunct Professor in the Collins School of Hospitality Management at Cal Poly University, Pomona for fourteen years; and is a visiting lecturer at various universities both in the states and around the world.
Gregg was also part of the Golf Industry Central National Roadshow held in Australia in July 2018.
Join a live webinar featuring Gregg and other longtime managers Thursday 13 Aug at 10am.