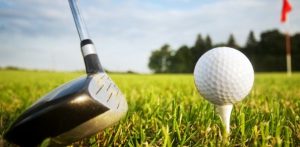 GAME-CHANGING $6.4 million upgrades aimed at transforming Rich River Golf Club into the number one stay and play golfing destination on the Murray have just been unveiled.
The master plan includes a mini golf course, a golf simulator, two new greens, updated bunkering, new holes, enhanced water hazards and a new irrigation system.
Part of a 10-year plan, stage one and two have been approved and will be completed in four years respectively, while an optional third stage is also on the cards.
Chief executive Shane Gloury said he hoped the updates would take the course — which in some sections has not had major upgrades for 40 years — well into the 21st century.
Stage one of the plan is costed at $5 million and will include the construction of a sleek new mini golf course, due to be completed by the end of 2019.
Stage one will also include the addition of an X-Golf golf simulator to the club. But the key catalyst for the renovations will be hidden beneath.
The club is seizing the opportunity to upgrade its irrigation systems, which are currently 10 years past their 30-year upgrade due-date.
The east course will be completed in the winter of 2020, followed by the west course in 2021, with works scheduled to cause minimal disruption.
Click here to read full story