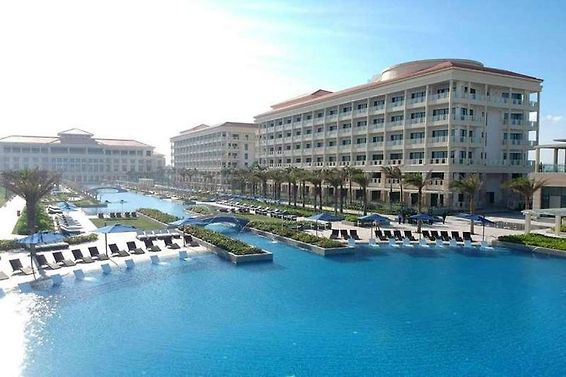 Key stakeholders from the golfing industry will turn the spotlight on sustainability when the Asian Golf Industry Federation (AGIF) stages a three-day conference in Danang next month.
Embracing the theme of Golf Tourism and Sustainability Strategies, the inaugural AGIF Danang Conference will take place from August 29-31 in the coastal city in central Vietnam that is known for its sandy beaches and history as a French colonial port, and is in the process of re-establishing itself as one of the region's most popular golfing destinations following the Covid-19 pandemic.
The AGIF Danang Conference will form part of a week-long golfing festival in Danang that will also see BRG Da Nang Golf Resort play host to a 54-hole event on the Asian Development Tour (ADT), the Asian Tour's feeder circuit.
Chris Gray, President of the AGIF, said: "It promises to be a fabulous week that will see leaders from various areas of the golfing industry gather in Danang. The objective of the Conference is three-fold – to highlight many aspects of sustainability in golf and golf tourism; to feature appropriate educational seminars and workshops related to golf industry development; and to showcase Danang as a premier golfing getaway.
"After the frustrations of the past 2½ years when most of us have been locked down at various points with the restrictions brought on by Covid, this will be a wonderful opportunity for the Asian golfing industry to meet face-to-face … and show to the world that business is getting back to usual in our region."
Staged in conjunction with Danang Tourism and the BRG Group, the AGIF Danang Conference will specifically focus on sustainability in golf course design, golf course maintenance and operations, and golf tourism recovery in the post-Covid era.
Nguyen Xuan Binh, Deputy Director, Danang Department of Tourism, said: "We are committed to hosting the Danang Golf Festival annually for the next three years as part of our overall Danang Fantastic City tourism programme.
"We're excited to bring the Asian Development Tour to Danang for the first time from August 29 to September 2 and are delighted that will be complemented by the AGIF Danang Conference, which will bring golf experts and golf expertise to Danang.
"We are further delighted that the 2022 AGIF Danang Conference will be held at the BRG Group-owned Sheraton Grand Hotel from August 29-31 as it will wrap around the 54-hole BRG Open Golf Championship Danang during the week-long activities that we are putting together to help underline the city's growing tourism reputation in our bid to become the number one golfing destination in Asia."
Nguyen's optimism was echoed by Madame Nguyen Thi Nga, Founder and Chairman of the BRG Group, a leading private multi-sector group in Vietnam.
Madame Nga has been at the forefront of the country's remarkable economic growth over the course of the past quarter-of-a-century. As well as being prominent in the banking and real estate sectors, BRG Group owns and operates several international golf courses in various key cities in Vietnam.
Madame Nga said: "Although the Covid-19 pandemic affected many sectors and industries of Vietnam's economy, including golf, I believe that these challenges cannot delay or deny the development of the golf industry in the future.
"Even during the period of interruption, we (BRG Group) have continued to construct new golf courses, such as our BRG Rose Canyon Golf Resort in Hanam that is due to open for play in December this year. Furthermore, we have taken advantage of quieter periods to renovate our older courses to ensure we can offer top conditions as golfers return to more normality and international travel."
She concluded: "Therefore, I truly believe Vietnamese businesses, and golf businesses in particular, will soon recover and see strong growth in the near future. And the AGIF Danang Conference, along with the Asian Development Tour event that we are hosting, will be our significant contribution to that process and part of our corporate efforts to support Danang tourism."
Madame NgaMadame Nga.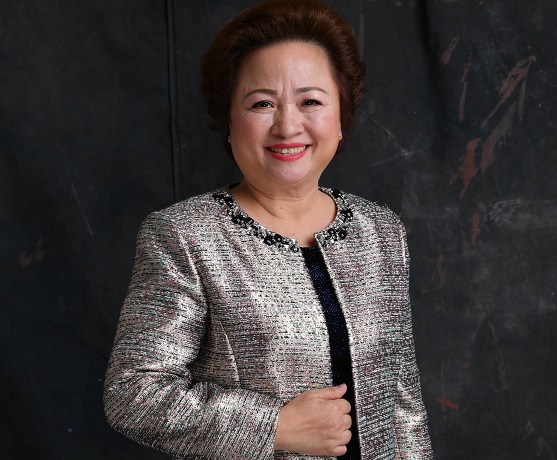 On the topic of golf tourism, Madame Nga believes the quality of Vietnam's 60-plus golfing facilities will, in the years ahead, ensure the country becomes an increasingly popular destination for well-heeled golfers from around Asia and beyond.
She said: "When Vietnam's tourism industry is considered as a key economic sector, diversifying products and services, aiming for high-class tourists and exploiting natural strengths are extremely important.
"In addition to the goal of attracting tourists, it is extremely important to encourage spending per visitor. So we must have more high-end products and services to encourage tourists to spend double or even triple compared to regular visitors.
"Golf is now playing an important role in attracting such high-end tourists because Vietnam is a very exciting destination with many new and interesting things still to discover. With ancillary services supporting golfers, the number of international visitors coming to Vietnam through golf will bring a larger source of income, which will help drive the socio-economy where golf courses are located."
In addition to individual presentations and panel sessions involving prominent industry figures, Gray said extensive networking opportunities will be offered at various social functions, along with the chance to play golf at a selection of Danang's finest courses.
Gray, Head of Sustainable Golf & Agronomy – Asia-Pacific with The R&A, added: "We thank Danang Tourism and the BRG Group for their foresight and support in making this possible. We firmly believe that the AGIF Danang Conference and the Danang Fantastic City tourism programme will combine to unite the golf industry in Asia and quickly establish themselves as 'must attend' events on the Asian golf industry calendar."
Speakers and topics for the AGIF Danang Conference will be confirmed in the coming weeks.
Related Articles: