Golf Industry Central is very pleased to open Expressions of Interest to Gregg Patterson and Norman Spitzig's follow up joint workshops in Australia 15-23 July, 2018.
Named "2015 Club Executive of the Year", Gregg Patterson will join forces again with Norm Spitzig for some "hands on", intimate, highly interactive and entertaining workshops, sharing their lifelong experience in, and love for, the private golf club world.
Norm Spitzig, twice named the US club industry's "Educator of the Year", is one of an original six people to attain the distinction of Master Club Manager, and is internationally recognized as an eloquent and visionary expert on private club operations and governance.
The topics of the workshops are yet to be finalized, but we would like your assistance in shaping their tour this year!
The following cities are confirmed but the actual event details are still being developed:
Sunday, 15 July – Brisbane/Gold Coast- (PM) Open for private event, mentoring session or staff training.
Monday, 16 July – Brisbane – Golf Queensland workshop – Virginia GC
Tuesday-Thursday 17-19 July – Cairns – Qld The Keno Right Direction Conference
Friday, 20 July – Sydney – Bonnie Doon GC Details TBC
Saturday, 21 July – Sydney – (AM) Open for private event, mentoring session or staff training.
Sunday, 22 July – Adelaide – TBC
Monday, 23 July Melbourne – Royal South Yarra Lawn Tennis Club details TBC
If you have interest in attending any of these events, to schedule Gregg and Norm for your personalised staff training or to be involved in a small mentor workshop with them, please drop Mike Orloff an email at mike@golfindustrycentral.com.au or call on 0415 682 259.
ABOUT:
Gregg Patterson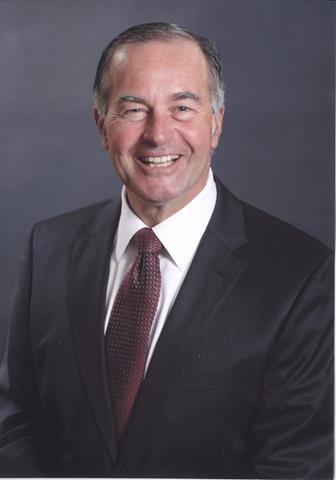 Club Management magazine has named him, 2015 Club Executive of the Year. Gregg and his wife Elaine have been happily settled in Los Angeles, California for the last thirty-two years.
Gregg Patterson became the General Manager of The Beach Club in 1982 (and only retired in February this year, a whopping 34 years!) Since that time, he has worked with his members, Boards, and committees to enhance the value and reputation of The Beach Club in the Los Angeles community. Prior to becoming the General Manager of the Beach Club, he was the Assistant Manager of the Bel-Air Country Club in Los Angeles and also worked as a Systems Analyst for the U.S. Army Club System.
In addition to his ongoing responsibilities at The Beach Club, Gregg is a Senior Associate with Kapoor and Kapoor Hospitality Consultants, where he teaches certification courses in leadership and marketing for the Asian American Hotel Owners Association (AAHOA), an organization consisting of owners/franchisees of limited service hotels in the U.S. under such brands as Clarion, Comfort Inn, Holiday Inn, Best Western and others.
Building on his experience as a club manager, Gregg has been a featured presenter at various club management seminars, assistant manager conferences and hospitality forums around the world, including Canada, Ireland, the U.K., Spain, France, Denmark, Hungary, China, Thailand, Singapore, Korea, Sweden, the Netherlands, France and Colombia. He has conducted management development programs on a variety of topics for many organizations, e.g., the Army Club System, Para Los Ninos, the Junior League of Los Angeles, the P.G.A., Lawry's Corporation, Sea World, the California Restaurant Association, the California Teachers Association, the Professional Club Marketing Association, The European Golf Course Owners Association, the National Golf Course Owners Association (U.S.) and the International Association of Hospitality Accountants.
On the academic front, he served as an Adjunct Professor in the Collins School of Hospitality Management at Cal Poly University, Pomona for fourteen years.  He currently teaches at various Business Management Institute programs and is a Visiting Professor at two universities in Gujarat, India.  He has spoken to club management classes and associations at the University of Nevada Las Vegas, Cornell University and the University of Houston.
Gregg also writes a monthly column for Board Room magazine and is the author of Reflections on the Club Experience, an anthology of essays on club cultures and operations. In acknowledgement of his efforts as an educator in both the university and the corporate worlds, he was awarded the 2002 Gary Player Private Club Educator of the Year Award by Board Room magazine.
He serves on the Board of Trustees at Maine Central Institute in Pittsfield, Maine and has been active in the Southern California Chapter of the Club Managers Association of America.
Gregg earned an M.P.S. degree from Cornell University School of Hotel Administration and a B.A. in British Imperial History from Colgate University. When not involved in his professional responsibilities, you will find Gregg pursuing one of his many "developed passions" — reading, bicycle touring around the world, playing paddle tennis, flying his airplane, or, as a licensed minister, performing wedding and funeral services for family and friends.
Norm Spitzig, MCM
Norm Spitzig is one of the original six people to attain the distinction of Master Club Manager and is internationally recognized as an eloquent and visionary expert on private club operations and governance.
His ground-breaking book Perspectives on Club Management – now over 25 years old – continues to inspire and challenge club directors, managers and students around the world. Norm is also the author of four very funny and insightful books centered around the wonderful world of private clubs, Private Clubs in America and around the World, Murder and Mayhem at Old Bunbury, How Now, Norm's Tao, and Soul on Nice. Details are available at www.CliveEndiveOgiveIV.com and www.NormSpitzig.com.
Norm's leadership and professional contributions to the private club industry are been varied and significant. Elected a National Director of CMAA in 1989, he served as National President in 1995 – the same year he became one of the six original general managers to earn the prestigious lifetime Master Club Manager (MCM) designation.
Norm currently serves as a Principal & Senior Partner in Master Club Advisors, publisher of the premier newsletter for leaders in the worldwide private club industry, Club Management Perspectives, and now regarded by more and more leaders in the private club industry as a "general manager executive search firm of choice". Norm's Board of Directors' Leadership Orientations and Strategic Planning Sessions have been very well received at national, regional and local meetings of many professional associations as well as great individual private clubs on six continents. He has the singular honor of having been twice named the club industry's "Educator of the Year".
Norm, who doggedly continues his improbable, and admittedly weird, pursuit of logging one hundred thousand running miles before he ascends to the great private club in the sky, resides in the historic town of Mount Dora, Florida, with his beautiful bride, Cody, and ball-obsessed chocolate Labrador, Lucy.