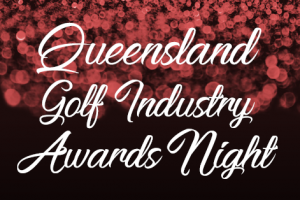 On behalf of the Queensland Golf Industry, we are pleased to announce that nominations for the 2018 Queensland Golf Industry Awards are now open. Nominations can be made by clicking here – QLD Golf Industry Award Nominations
Nominations close on Wednesday 13th February, 2019 and awards will be presented at the QLD Golf Industry Awards Night and PGA Trainee Graduation on Thursday 21st March 2019 at RACV Royal Pines Resort, Gold Coast. Tickets will be available for purchase online in the new year, though attached is a copy of the official Queensland Golf Industry Awards invitation.
Below is a list of the awards in which people can nominate for;
All awards will be known as Queensland Golf Industry Awards
Game Development Professional of the Year
Club Professional of the Year
Management Professional of the Year
Coach of the Year
Golf Supplier of the Year Award
Services to Golf Award
Junior Golf Program of the Year Award
Golf Club Staff Member of the Year Award
Golf Club Board Member of the Year Award
Golf Club of the Year Award
Golf Club of the Year Award – less than 400 members
Manager of the Year Award
Apprentice of the Year Award
Assistant Superintendent Recognition Award
Superintendents Environment Award
Superintendents Achievement Award
Volunteer of the Year
For any enquiries relating to particular awards or indeed the nomination process, please feel free to contact Justin Maker at the PGA (Qld) office on 07 5657 6104 or email jmaker@pga.org.au
Best wishes for the festive season and 2019.