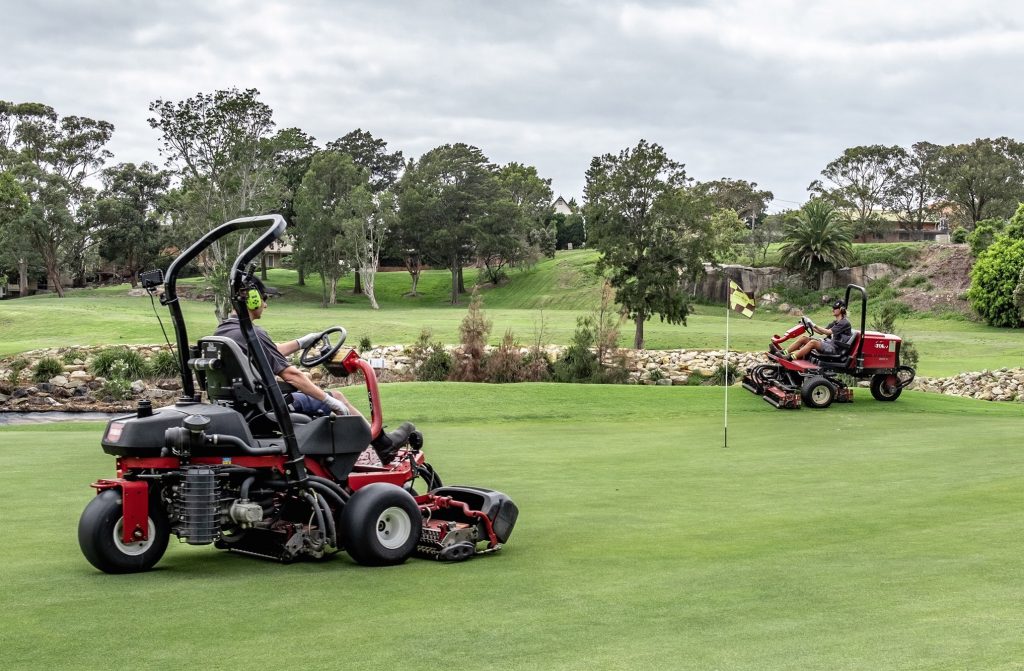 How do you stand out from the competition and convince golfers that you're the course of choice for your market, all the while juggling budgets, paperwork, hospitality staff, committees and maintenance staff?
Are you finding it challenging to maintain a high-quality golf course with budgets constantly under pressure?
It's time to look at new ways of doing things!
Golf Course Solutions
Golf Course Solutions are experts in golf course maintenance and with expert personnel on our team. We'll take care of the particulars, leaving you free to maintain your reputation by delivering a first-class product – leaving no room for criticism.
With Golf Course Solutions as your partner, you can concentrate on delivering exceptional customer service, while we deliver your desired outcomes in course management.
Here's 5 reasons to outsource your course maintenance to Golf Couse Solutions:
Reduce Your Risks
We help our clients by reducing the time and money they spend managing staff, leaving you free to focus on the other aspects that require your attention. Annual leave, no worries – we have sufficient staff numbers that this can easily be covered, meaning your maintenance program will carry on as normal.
We also know the best way to schedule the day to optimise productivity. The team on your course will be regularly trained in skill development, equipment and most importantly how to operate safely. We reduce your risk of an incident or accident.
Our Staff, Our Responsibility
With our third party certified WHS system, we take full responsibility for our staff so that you can be comfortable that it's no longer an area that will cause you concern. You can get back to focusing on your brand. Yes that's right, we manage Workers Comp, Return to Work and how to replace an employee who may have resigned.
Equipment Without The Hassle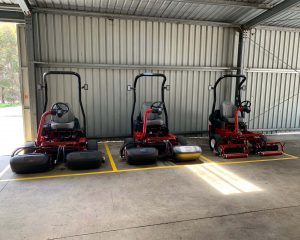 Equipment broken down? New machine way over budget? No problem. With us, you receive the benefits of our large-scale purchasing power. We have the resources and financial capabilities to provide you and your site team with the machinery best suited to your situation, without the struggle to find capital.
Budget Control
If budget blowouts are a constant battle or budget repair is required, we can resolve part of that problem and give you more time to focus on other areas. We deliver our services according to plan and budget. You never have to worry you'll pay more than agreed in our original budgeted plan.
Outsourcing to us will free up your funds to spend in other areas, and quite possibly provide an immediate cash injection to the club. Most importantly, outsourcing will free up time in the delivery of new methods for attracting members and guests to your course and club.
Upgrade First, Pay Later
Your course is in dire need of upgrades to attract more members – but without members you don't have the funds for the upgrades. Sound familiar? We've found this to be a common issue for many course managers.
To ensure you're in the best position possible to attract and retain your customers, we can complete these upgrades up front; whether that's a redesign of your tees, greens and bunkers or an irrigation installation. We'll put forward agreed payment plans that can be spread over the contract term, eliminating up front funds.
Get Started!
Chat to our team about what you envision for your course and club, and we will work with you to plan the best way forward. Click here to find out more information or download our free e-book.
Give us a call to speak directly to a member of our team on 1300 014 653 or email info@golfcoursesolutions.com.au.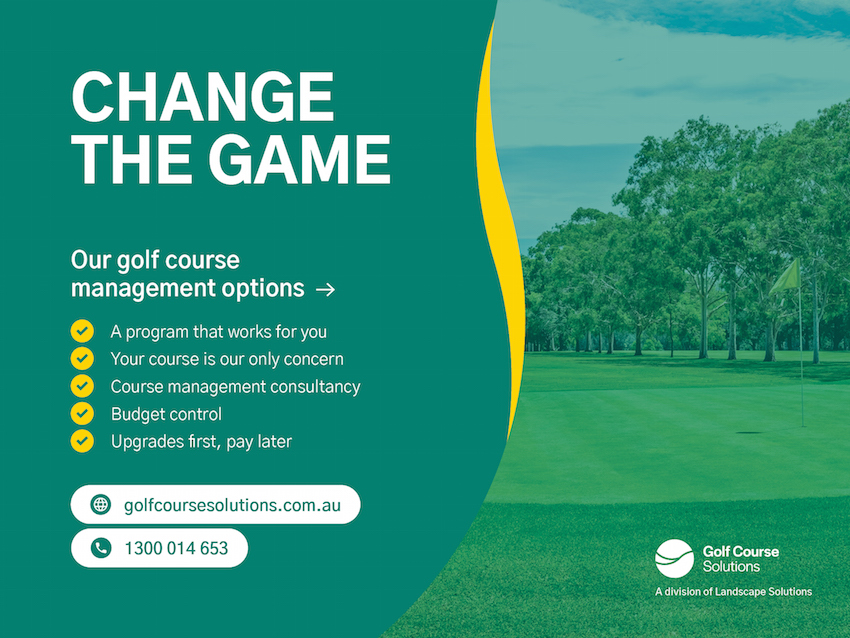 Related Articles: