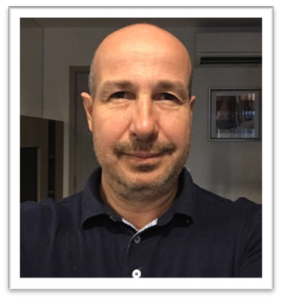 It is with great pleasure that the Club announces the appointment of Yiannis Tsioukanis as Director of Golf.
Yiannis was born in Sydney to Greek immigrant parents. He holds a Bachelor of Arts (Communications) and reported for the Sydney Morning Herald following graduation. He fell in love with golf at 16 years of age as a member of our reciprocal club Pymble.
Yiannis then spread his wings and undertook a PGA apprenticeship at The Wisley, an elite club near London, gaining his British PGA membership under highly regarded European Tour coach Denis Pugh.
Yiannis has stayed true to the guidance of his mentor Mr Pugh to never lower his standards and has since worked as Golf Operations Manager or Director of Golf in five star facilities throughout Europe for the next 17 years, living in Russia, Italy, Spain, Lithuania and Greece.
Yiannis commented: "I am pleased and honoured to be joining such a prestigious club in my homeland and will work hard to ensure we reach the lofty goals expected by the membership and local community."
Yiannis's appointment starts on 2nd September 2019 and follows a robust worldwide recruitment campaign that attracted a high number of quality applicants for the role.
The club also recognised the outstanding efforts of Stuart Bouvier and the Golf Operations team in their ongoing improvement of the department during the recruitment process.