Funky But Wonderful
By Gregg Patterson
I'm an old, geeky, retired club manager who learned a great lesson during my operational years—wherever you are, whoever you're with, whatever you're doing, however long you're there, recognize The Wonderful.
And be thankful.
Let me explain.
I ran a small, funky, low-key club on the Left Coast for almost 34 years and loved the place, the job and the people.
In the eyes of the world, my club was a no-name, not-in-the-headlines type of place. To the Big Boys of Clubdom it was a below-the-radar, run-of-the-mill, small time club experience.
But for me it delivered—wonderful.
The Eyes to See
The young, the hungry and the highly ambitious, those who'd heard me wax poetic about The Wonderfulness of my funky little club, were anxious to understand WHY an old geeker like me loved managing—with undiminished enthusiasm—a no-name club like mine.  So they'd call, visit, tour, touch, interview and gather up all sorts of in-depth observations.
And after all the touring got done, they'd ask me how I could see Wonderful in such a small place with such a small bank account filled with such ordinary people doing such routine things when BIGGER, BETTER and MORE PRESTIGIOUS clubs could deliver gobs more Wonderful than a club like mine could ever deliver.
I'd smile and tell them that I was blessed with The Eyes to See the wonderful in where I was, what I was doing and who I was doing it with.  I'd tell them that I saw—every day—the mountain of ideas, issues, insights and poetry beneath "what is".  I'd tell them that I saw the profound in the ordinary and the philosophy in the details.  I'd tell them that I was blessed to see big fish where others saw minnows, to see the stories behind The Stuff, the thinking behind the decisions and the journey from idea to action. It was——-Wonderful!
And they'd give me The Look.
I told them that big clubs, little clubs, no-name clubs and world famous clubs all address the same Big Issues—from the Why of clubdom to governance, operations, membership, staffing, leadership and creativity.  I'd explain that all of these Big Issues were right there, on display, ready to be consumed—every day  Wonderful!
They sniff and chuckle.
I'd tell them I loved people and found everyone, from busboys to billionaires, interesting and stimulating. I discovered that everyone was a novel, engaging and stimulating, waiting to be read.  There was always another someone with a story to tell about their journey and their experiences and their insights. Wonderful!
Everyone was interesting? Really?
I'd tell them that the club, the staff and the membership made me feel wanted and needed.  They gave me a sense of BELONGING to a special community of shared values and common purpose.  Wonderful!
They'd smirk. Belonging?
I'd tell them that I was doing something meaningful every day.  I helped bring happiness to the depressed, gave insights to the young, comfort to the old, support to the faltering, encouragement to the striving and a community of caring to all during turbulent times.  And I discovered that delivering meaningful, regardless of where you are—is Wonderful!
They shake their heads.  Shared values and common purpose?
The club recognized ME as ME and appreciated the things that made ME "Me" and they encouraged me to pursue ME. They let me bicycle to work, travel to strange places, teach in the university, write articles, play basketball, spank the tennis ball, attend seminars and read books because they knew I'd stay longer and do better if they affirmed ME. Wonderful!
And every day I felt blessed, grateful and filled with The Wonderfulness of it all.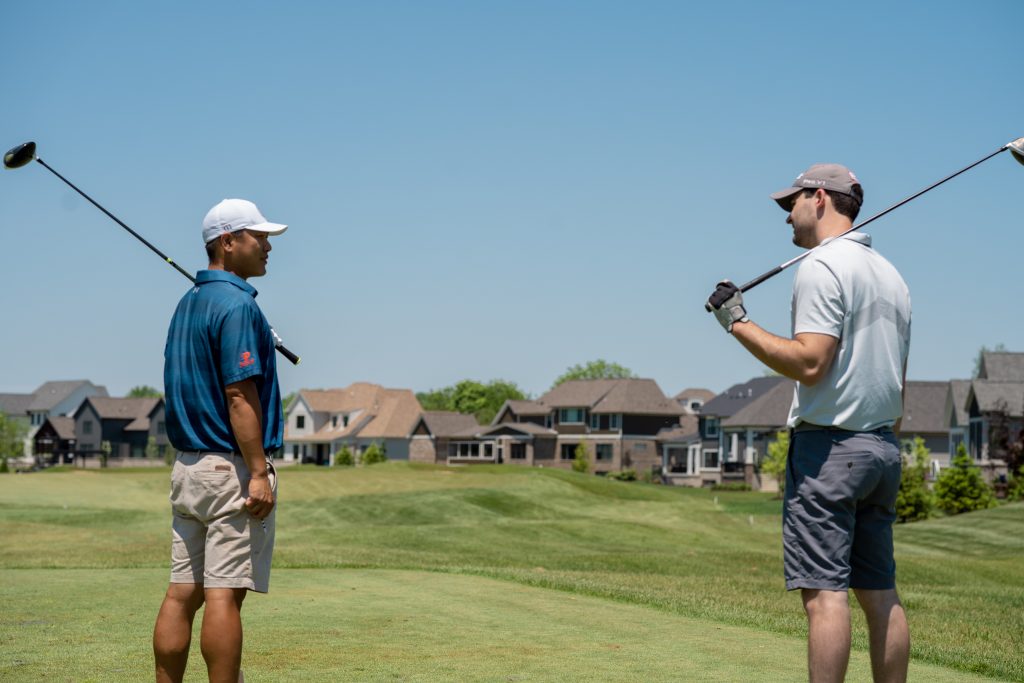 Answer Me This
At which point The Highly Ambitious and Upwardly mobile would sputter—"Huh???  Didn't "seeing wonderful" diminish your ambition and submarine your journey to bigger and better?  Didn't you pass up More Wonderful—with more money and a shinier badge—for an ordinary, down market club like THIS???
I tell The Upwardly Mobile that some managers stay a long time at one club and others don't but BOTH can be happy IF they have the gift of seeing WONDERUL wherever they are for however long they're there doing whatever they're doing. Wonderful!
You mean to say that this place, this job and these people are PERFECT???"
I'd chuckle and respond.  Never perfect—but WONDERFUL nonetheless!!!  I explain that I learned long ago that those who are looking for perfect—the perfect job, perfect spouse, perfect car, perfect house—are often blind to the Wonderful in the here-and-now.  I didn't see, live or deliver perfect.  But I experienced Wonderful every day.
Didn't you have any bad members, bad boards, bad staff and bad days?
The Good, the bad and the ugly
Absolutely—I experienced lots of bad during The Journey.  BUT, whenever there was bad I reminded myself of the good and I always found, when I added it all up, that the goods always outweighed the bads. Wonderful!
What about all the Big Issue challenges managers experience in a Big Club—governance, finance, membership marketing, human resources, programs, tournaments, events, construction, neighbors, lawyers, the city and the state?
I tell them that small club managers deal with the same challenges as the Big Boys do. The size may be different but the issues are the same. Challenging—and Wonderful!
What about all that education you've received—the MBA you earned, the seminars you've attended and the conferences you've consumed—that primed you to "think like a consultant.  Isn't it all wasted in a small time club like this?
Absolutely not! I tell them that we Small Timers are full time consultants who, as managers, are able to translate ideas into action. We have the opportunity, the responsibility and the authority to make all those Executive Ed ideas happen.  Wonderful!
What about the absence of "brain food", of intellectual stimulation, in a funky little place like this?
I tell them that Brain Food was EVERYWHERE—in the endless and varied challenges, in the staff and committee meetings, in the walk-and-talk opportunities, in the White Papers that got written, in the government regulations digested, in the mentoring delivered and in the mentoring received, Big helpings of Brain Food were everywhere. Wonderful!
I smile and sip my caffeine and say that at some point in life you recognize The Wonderful that's right there, in front of you, on display, ready to be seen and consumed. And you're happy, content, at peace with where you are, what you're doing and who you're with for however long you're there.
They chuckle, give each other the look and think to themselves—This old geeker is WHACKED, brain dead and dumb as a rock if he sees wonderful HERE, NOW, in THIS PLACE doing THESE THINGS with THESE PEOPLE.  He's smiling, laughing, reflecting and happy—unbelievable! A screw's loose.
And I chuckled.
Recognize Wonderful
I end our discussion with the bottom line.  Wherever you are and for however long you're there—recognize The Wonderful.
Forget "perfect."
See "magical."
Spread the joy.
Be grateful.
And enjoy the journey!!!
Articles by Gregg: