This 2-hour interactive online workshop is being conducted by Mike Orloff Club Marketing Specialist on 6 August 2-4pm (AU$49pp)
IN TODAY'S "EXPERIENCE" ECONOMY (VS. THE PREVIOUS "PRODUCTION" AND "SALES" ECONOMIES) PEOPLE HAVE MUCH HIGHER EXPECTATIONS THAN EVER BEFORE.  MILLENNIALS VALUE 'EXPERIENCES' OVER OWNERSHIP OF GOODS. 
"…this generation not only highly values experiences, but they are increasingly spending time and money on them: from concerts and social events to athletic pursuits to cultural experiences and events of all kinds." 
"For this group, happiness isn't as focused on possessions or career status. 
Living a meaningful, happy life is about creating, sharing and capturing memories earned through experiences that span the spectrum of life's opportunities." – Harris Corp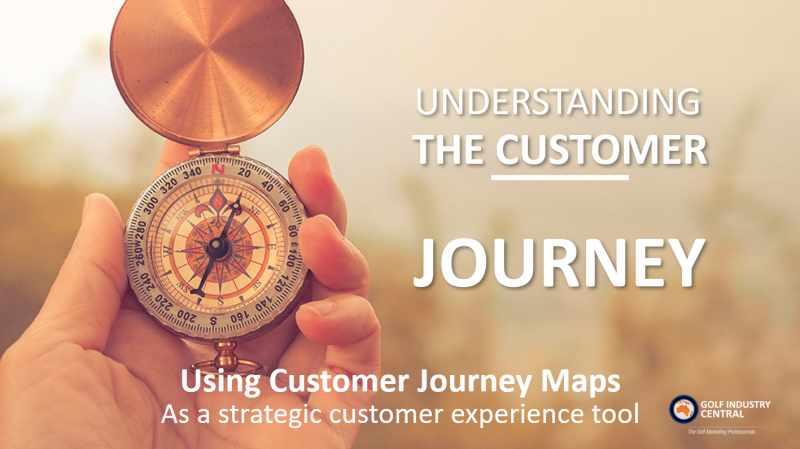 What is Customer Journey Mapping?
A customer journey map is a visual representation of every experience your customers have with you.
It helps to tell the story of a customer's experience with your brand from original engagement and into hopefully a long-term relationship.
Your customer's expectations set the bar for their satisfaction. 
By merely meeting those expectations, you end up with a 50/50 chance of seeing that customer again. 
Go beyond those expectations and your customers will repay you on a minimum twofold. 
You'll see repeat business and those customers will tell their friends, who will keep you and your services at the forefront of their minds. 
IN TODAY's EXPERIENCE ECONOMY: 
Successful clubs create value through member-focused innovation. The "member experience" is determined by the cumulative and compounding effect of numerous "little" interactions that they experience at the club. 
At the end of the day, what people want are reasons justifying the costs associated with their membership (Value = Experience – Cost) 
Let me help your club create a systematic approach to the "CLUB/MEMBER EXPERIENCE" 
Click here to register for the 6th August (Qld 2-4pm)
*Australian PGA Members will receive .25 ACE Credits for Small Business
Mike will contact you directly after registering to discuss what outcomes you are after and to send an invoice. (The investment is AU$49pp)