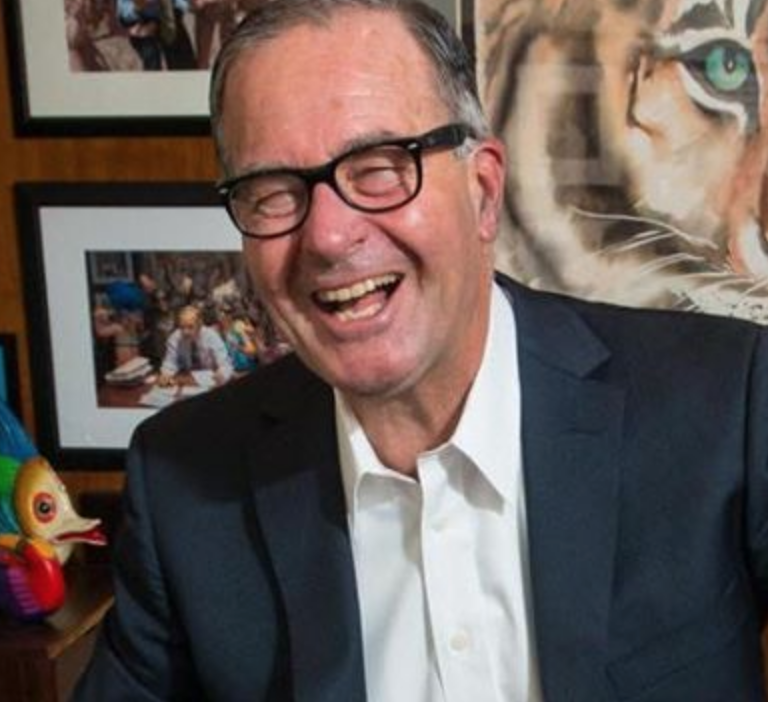 Gotta Have—INTERESTING
You're hungry for SUCCESS.
Gotta have tools.  You inventory your management toolbox.
You've got your big school M.B.A.
You've got your CCM and MCM.
You can inventory the pro shop, cost hamburgers, field strip a mower and read the financials.
Good stuff.  But it ain't enough.
Here's some advice.   In these dog-eat-dog competitive times, filled to overflowing with "The Competent", you'll need to add INTERESTING to your Management Toolbox if you're planning to wrassle the Great Jobs—those that deliver MONEY, SECURITY, CHALLENGE and PRESTIGE—from the cold, indifferent hands of The Competition.   'Cause if you ain't interesting, you're going nowhere good anytime soon.
Want to be more INTERESTING???
Embrace The Energizers………..
Energizers of INTERESTING
If you're going to grow your INTERESTING quotient and become an E.I.P. (Extremely Interesting Person) you'll need to focus on The Energizers of Interesting:
Energizer—Become Endlessly curious.   Be interested in everything and everyone.  Ask more questions.   Who? Why? What? When? Where?  People will find you lots more interesting if you focus on "them" and not "you."  Once you've asked "them" about "what", learn to listen.  Make eye contact.  Lean forward.  Nod your head.   Don't intimidate the speaker.  Don't give them the feeling that they're wasting your time.  Ignore your watch.  Laser in on "them." Show "The Hunger to Know."
Interesting people are endlessly curious.
Energizer—Read more, more widely.   Great readers can talk to most anyone about most anything—with enthusiasm.  Readers are sponges, wanting to soak in "what's happening" and "why."  People find people who knows lots of stuff about lots of things INTERESTING because people who "know stuff" can talk lots—to anyone—about things that truly interest that "someone."
Readers absorb—they take the time to sit and ponder paragraphs and chapters and pages, scratching comments in the margins, underlining The Big Stuff they unearth and then they rip and tear and scan "The Biggies" into their computerized Idea Bank.  They read periodicals, novels, histories, poetry, junk, Great Books, scraps of paper, anything that's printed 'cause they're curious about everything. Readers are versed in current events, historical events, trivia, art, science, fashion, ideas.
Interesting people read.
Energizer—Travel more, more deeply.  People who travel see more of the world in all its "different-ness"—people, places, ideas.   Great travelers look more closely at what they're viewing than tourist types—they slow down, "go deep", ask "why" and register what they've seen in their travels.   Great travelers can travel anywhere and see the profound in the ordinary—whether it's journeying through the room they're in or exploring the back alleys of Istanbul.   Travelers see where they've traveled differently and absorb the details and the insights.
Interesting people travel lots.
Energizer—Reflect more, about more, more often.  Everyone works.  But not everyone looks deeply at their work experience.  Everyone commutes.  But not everyone looks deeply at their commute experience.   Everyone has issues—but not everyone looks deeply at the issues they have.  Those who reflect deeply on their "life experiences" find philosophy in the details, the profound in the ordinary, a "Big Fish" experience in the sardine they've caught.  Interesting people make whatever they experience—bigger and more interesting because they look at "stuff" more deeply than others do.  Reflectors keep diaries, write articles, draft White Papers, write the newsletter, take long solitary walks, scribble endlessly in their pocket notebook, commute in a cone of silence, take more classes, teach more classes, go to more conferences, speak at more conferences, develop more opinions and cultivate more perspectives.
Reflect more—more often.
Energizer—-Surround yourself with interesting people. Interesting people find themselves in the company of interesting people.  They seek out the interesting—and linger.  Interesting people crave the stimulation that interesting people provide.   They hunger for quality conversation.  Interesting people know that Mamma knew best when you, in your youthful innocence, were selecting friends and looking for love.  Her advice then is applicable now——"Don't spend time with boring people 'cause you'll never get those minutes back."   Boring people are energy sink holes—they "take" and never "give back."  Avoid "boring"—like the plague.
Surround yourself with interesting people.
Energizer—Amp up your "Aesthetics." Interesting people are interesting to observe.  Become "good for the eye."  Become "good for the ear."  Become "good for the vibe."  Show The Buzz.  Display energy.  Laugh lots.  Use lots of hand gestures.  Make eye contact.  Have embarrassingly good health.  Be Happy.  Be Enthusiastic.  Be aggressively positive.   Show some "EDGE."  Accept that you're in the entertainment business and do——Dancing Monkey.  Dress "right" for the occasion—distinctive.  Grow your vocabulary.  Use interesting words and descriptions when you speak.  Not constipated language—the sort of talk you never hear on the streets—but down to earth interesting stuff.
Amp up your "aesthetics."
Embrace the Energizers and put INTERESTING in your management toolbox!
De-Energizers of INTERESTING
Be warned there are "De-Energizers of INTERESTING" that'll translate the "Potentially Interesting"  into a "Dreadful Boor".   These de-energizers are behaviors that you'll need to recognize and avoid because they'll short-circuit your journey to INTERESTING.
Don't———-Focus on yourself.  Everyone you talk to thinks they're the most interesting and important person in the room.  They see others who "see that they're interesting" as interesting.  Make "The Other" the focus of your attention.  The "Me Focused" are a bore.
Don't—Fake it.  People can smell an imposter.  Fakes can't hide.  Fakes arm themselves with stock questions.  Fakes tell jokes that they've been told to memorize.  Fakes use gestures or contortions that aren't their own.  People recognize Fakes—instintively.  Fakers are a bore.
Don't——–Preach. Passion they like—pounding they don't.   Bulldozers destroy and banging away on a "touchy subject" is a killer.  Preachers are a bore.
Don't———Violate Their Space.  Interesting people know the "right distance" when talking—and getting too close is a conversation killer.  "Too Close-ers" are a bore.
Don't————Break into Their Conversation.  People don't want your "interesting" to break into their "already interesting" conversation.  People can be touchy.   Interesting people know "where" to talk and "when."  It's matter of "feel."   Interesting people can smell opportunity—and will shy away from The Conversational Closed Door. Interrupters are a bore.
The most interesting people know behaviors that turn people on—and turn people off.   Keeping the "bad stuff" in mind helps curb the impulse to "do boring."
Get INTERESTING
There are lots of competent, pleasant personalities "out there" in the marketplace.  But the truth is, lots of those "pleasantly competent personalities" are boring as a rock.  And boring "ain't good" if you want food on the table, a Benz in the lot and clothes on your back.
Ask yourself—do members stop you to talk?  Do staff stop you to talk?  Do members see you, wave enthusiastically and invite you to talk?  Do guests who've never seen you linger when you shout out "hello"? Does the board get focused on YOU when you speak?
If "no" is the answer, you need The Energizers.
Pursue the Energizers of INTERESTING.  Get curious.  Read more.  Travel more.  Talk more.  Reflect more.   And get your Aesthetics right.
Life is better, career is better when you add INTERESTING to your management toolbox.
So get started.
Become more interesting.
And enjoy the journey—————————-
More Articles by Gregg: