Interview with David Lunardelli Director of Agronomy & Operations Troon Golf Australia, Asia & Pacific.
About Troon

Troon started as one facility in 1990 and has since grown to become the world's largest professional club management company. We provide services to 585+ locations and 630+ golf courses, while also managing various amenities, such as tennis, aquatics, fitness, food & beverage, lodging and more.
We have grown our company by listening to and understanding the specific opportunities and challenges of our clients, then customizing our approach to achieve success together. This is accomplished by providing a foundation comprised of the best talent and resources in the industry and cultivating the creativity of our associates worldwide.
Our successful culture, combined with over 30 years of experience, give us the opportunity to develop the strategies, resources and talent that allow our clients to excel in this competitive industry.
What do Troon and Troon Agronomy do?
At Troon, we recognise that the complexities and cost of running a golf facility has never been greater. As the largest golf management company in the world we also understand the magnitude of today's opportunities and how a better member and guest experience delivers measurable financial results.
In today's evolving golf market, even without the impacts of COVID-19, facilities need to take a fresh approach to their business model to remain competitive and increase yield without forgoing quality and service. For Troon to continually grow we have endeavored to pioneer change in the industry.
Innovation and commitment to quality has now seen many facilities grow through implementing a "Value for Money" approach. Corners have not been cut, considered investment through planned phasing has allowed for effective cash flow management ultimately reaping rewards for having a solid sound foundation.
Our agronomy standards are the most exacting and detailed standards in the golf industry. The program's we implement are based on a philosophy drawing upon complex scientific principles and a deep respect and understanding of the natural environment.
Troon's targeted programs, led by vast international and local experience, help our clients find the marginal gains in maintenance improvements and savings that keep facilities from stagnating and abreast of the nearest competition.
Savings are maximized in payroll, agronomic techniques, equipment purchasing and material procurement through exclusive global vender agreements whilst energy efficiencies are focused on in electricity, fuel and water. Typically, savings from our global vender agreements alone place our engagement as a cost neutral proposition.
To sum up my experience of Troon: we are a business that cares about people, cultures and an alignment of values to engage as many local people as possible to aid the economic environment and provide  to the teams we support.
How is Troon flexible in what they offer clubs?
Firstly, Troon is not a contractor, we work independently of any governing bodies or trade suppliers, we'll work alongside the existing team offering direction and ongoing support whilst the club retains 100% control. This allows us to be fully engaged on a daily basis, always working towards achieving the club's goals as a team.
Our goal is for a facility to achieve their goals and we completely understand that there is no one size fits all approach to golf club management. We'll take time to understand what the club's requirements are and implement a flexible management model to assist clubs where required in an agreed upon timeframe, whether that's long term or a onetime only engagement. For example, as we continue to expand our agronomy services, we can offer an agronomy only package if this is where the clubs focus is.
The only minimum requirement for adequate involvement is regular contact so that we can ensure appropriate advice and adjust accordingly. Our program's offer integrated solutions so the better we communicate with each other the better chance we can be successful together.
Why would courses choose an 'agronomy only' package?
Golf courses are a major business investment with their maintenance making up the majority of operational costs, making it a key priority for clubs to achieve long term financial sustainability and success. Numerous factors contribute to that goal, including golfer retention, competitive prices, and appealing amenities, all while lowering costs when possible. This is where professional advice and assistance can be the difference between success or struggling in these tough economic times.
We provide strategic recommendations for the long-term plan and deliver the resources and tools to audit, mentor and grow the maintenance team. Troon support the superintendent who has all the site knowledge as we strive to reach the club goals.
The Covid-19 lockdowns have allowed us time to review our programs and practices, while we have found further ways for rationalizing maintenance and creating efficiencies, I believe Troon have always practiced what is now considered the new norm. Without being more resourceful, mindful of budget constraints and being able to produce more for less, Troon would not be as successful as it has been, especially post the 2008 global financial crisis, the last time the industry really checked how sustainable golf maintenance was.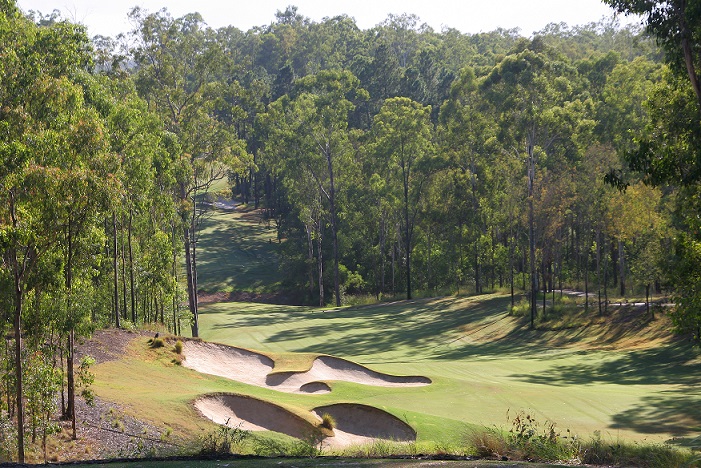 The agronomy only solution is great for facilities who want to improve their golf course by taking advantage of Troon's agronomy expertise; not only for maintenance, renovation and construction but also for access to all Troon proprietary standards manuals, auditing tools, staff recruiting and economies of scale buying advantages be it maintenance equipment, golf carts or supplies.
We support the success of 630 golf courses across the world, we have built great relationships with the major manufacturers and can offer clubs thousands of dollars in savings through our bulk buying power. This buying power alone would typically far exceed any Troon service fee.
All vendor discounts go directly back to our clubs, typically we see on average a 10% saving on budget when Troon vendors are fully supported annually across fertiliser and chemical purchases and equipment repair and replacement programs. Although this is certainly an attractive benefit of working with Troon, I'm almost reluctant to always mention these great savings as I truly believe the greatest upside is improved course conditioning and the subsequent return in member and guest satisfaction and financial gain this can bring.
Working with Troon's agronomy team can be seen as an insurance package to protect an owner's assets. Through tried and tested techniques, we are committed to helping owners ensure the longevity of their golf course.
There is a perception that Troon is only a high-end operator and that any involvement in Troon is going to be costly or require huge financial investment for notable improvements, this is is far from the truth. Our programs are customized to suit each property and their financial situation. They are heavily influenced from experienced gained working in Australia and Asia where budgets are smaller and water restrictions and climatic conditions making it challenging to maintain quality year-round surfaces.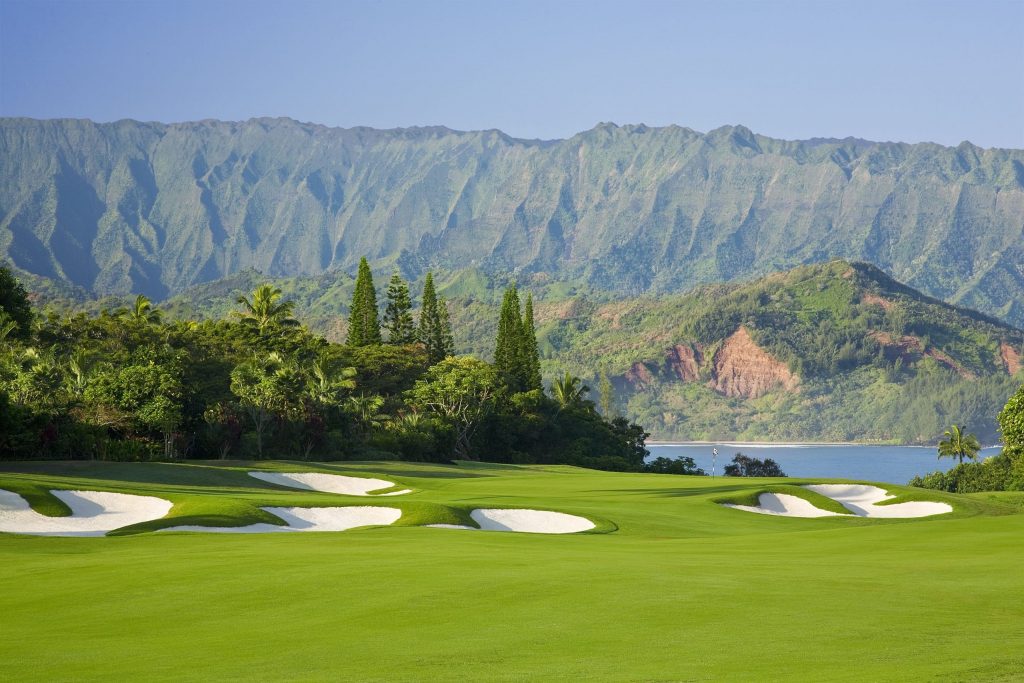 What are some examples of how Troon Agronomy has benefited a property in Australia?
Across the properties we work with in Australia and globally, there is a common theme with member and guest satisfaction having a strong correlation to the improving course conditioning and playability.
Below are some examples of how Troon have benefited golf clubs in Australia:
Over $125,000 annual savings by bringing maintenance back in-house. Course conditioning improved along with staff satisfaction resulting in a significant positive move in course rankings.
Troon mentor first time superintendents. Quite often clubs see potential in their assistant but are reluctant to promote upon the superintendent's departure due to a perceived inexperience, Troon provide the support while the individual is trained and grows into his new role.
Enhanced course conditioning and financial sustainability increased the property value.
$150,000 saving to club when purchasing their equipment fleet, utilizing Troon's global preferred pricing.
Maintained golf course ranking whilst keeping staff numbers and annual budgets lower than the comp set.
Reengagement of Troon Services after the golf club moved to a self-management model for a period of time.
Troon has over 20,000 employees and is expertly represented in Agronomy by Robin Evans (UAE), Simon Doyle (Europe) and David Lunardelli (Australasia) who oversee all properties outside of the US. Leverage Troon's industry experience and support network to optimize your club operations and elevate your guest and member experiences.
If you'd like to know more about how Troon's Agronomy Services could help your club, please contact David Lunardelli at dlunardelli@troon.com for a chat.
Related Articles: